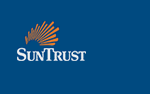 SunTrust Bank
Phone
:
1-800.SUNTRUST,877.752.2797,800.786.8787
Name
Marine and Boat Loans
Description
There's really only one reason to buy a boat: fun on the open water. With your new boat you'll soon be cruising rivers, lakes or oceans, sharing good times with family and friends. So why let worries over the financing of your boat detract from the experience? SunTrust helps make boat ownership easy with a variety of financing options that save you money and time.

Marine or Boat Loan?
Find the loan that's right for you.

For borrowers who are seeking less than $50,000 and are buying a boat under 25 feet that cannot be documented, a boat loan is the right option. To learn more about our boat loans, please call us at 800.279.4824.

SunTrust's marine loans are designed for borrowers seeking $25,000 or more in financing and are purchasing a boat longer than 25 feet, which can be documented by the U.S. Coast Guard. Our marine loans offer fixed and adjustable rates and are secured by your purchase of a new or used boat. You'll receive the same interest rate whether you buy new or used—and you can even refinance an earlier purchase.

SunTrust is a member of the National Marine Bankers Association.
Benefit
You pay no points, service charges or fees for a SunTrust marine loan. The U.S. Coast Guard, however, charges documentation and lien recordation fees. Many SunTrust clients choose to have us do the filing for them because of the complexity.

We provide the Coast Guard filing service for $50 for refinances, which can cost up to $300 elsewhere.
We provide the Coast Guard filing service for $200 for purchases, which can cost up to $775 elsewhere.

Eligibility

Income verification: A copy of your W-2 form or pay stub, or recent tax returns if you're self-employed
Copy of the sales contract or purchase order for the boat
Survey required on all used purchases

Conditions

Fiberglass and aluminum hulls only
No high performance boats (60+ mph)
U. S. Coast Guard (USCG) documentation (US Citizenship required) for loan request of more than $25,000
Recreational use only - No charter use or liveaboards
Less than 20-year-old model
No commercial vessels
No floating homes
No barge or dredge boats
Loans for boats only—i.e. no personal watercraft (PWC)
No warranties or sales tax will be financed

Supporting Documents
Call us at 800.797.BOAT (800.797.2628), 8:30 a.m. to 5p.m. EST, Monday-Friday. You can leave a callback request anytime outside our standard hours.
Download and print a PDF version of the application. Mail it to:

SunTrust Marine and RV Lending
4020 University Drive, Suite 101
Fairfax, VA 22030

Or fax it to one of our 24-hour fax lines:
703.691.4472 or 703.691.4594
Reviews
This place is where you can write your valuable comment, suggestion, complain or share your views about this banking items. Other people can get the benefit from your input knowing how good/bad this item is. Your valuable feedback will help the bank to refine their products and improve the quality of services.
Comments powered by

Disqus