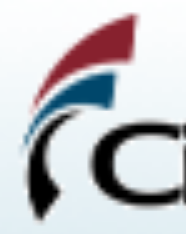 First Citizens Bank of South Carolina
Phone
:
1-888-612-4444, (864) 459-2184
Email
:
https://www.firstcitizensonline.com/customer/contact.html
Head Office
201 N MAIN ST, ABBEVILLE, SC 29620

Description
With roots dating back to 1913, First Citizens serves customers in South Carolina and Georgia through an extensive network of branches and ATMs. In addition to offering a wide range of banking services for individuals and businesses, First Citizens offers brokerage and investment services through First Citizens Securities Corporation. We also provide wealth management, trust and retirement services for our customers. With these capabilities, First Citizens can offer the products and services of a large institution while maintaining a focus on competent, personal, and urgent attention to customers' needs. Headquartered in Columbia, S.C., First Citizens is a subsidiary of First Citizens Bancorporation, Inc., a bank holding company with more than $8 billion in assets.
We're on it!® Hidden fees. Confusing terms. Small print and red tape. For a lot of people, banking carries its share of baggage. That is, unless they're banking with us. At First Citizens, we believe that while financial management will always be a necessity, it shouldn't necessarily be a chore. So whether you're buying a home, growing a business, financing an education or planning a retirement, our goal is always the same: eliminate as much of the stress, anxiety, frustration and inconvenience as possible. How we do that starts with access — the ability to manage your money online, over the phone or at more than 190 locations. But in the end, it all comes down to attitude. Ours is a culture rooted in our core values of service, accountability and common sense. At First Citizens, we look into things, handle situations, and solve problems. If we don't know answers, we find them. We go to great lengths to keep our customers happy. But above all else, we respond.