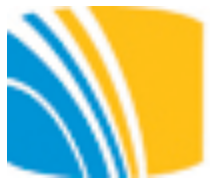 First Niagara Bank
Phone
:
1-800-421-0004, 1-716-625-7583
Head Office
Headquarters Buffalo, New York
Corporate Office
First Niagara
726 Exchange St., Suite 618
Buffalo, NY 14210
Description
It was founded in 1870 as Farmers and Mechanics' Savings Bank and was then re-branded as Lockport Savings Bank in 1967. The bank was based in its former home county, Niagara until the 1990s when it spread to nearby Buffalo, New York and its surrounding Erie County. Part of this growth could be attributed to the collapse of the Buffalo-centric banks Goldome and Empire of America.[1] Most of this growth was from the recruitment of new customers, as opposed to the purchase of other firms' assets. Although, in 1998 the bank did purchase the regional insurance brokerage firm Warren-Hoffman & Associates Inc. as a means of entering the insurance business.[2]
First Niagara headquarter located in the LCo Building, Buffalo. In September, 2007 it was announced that First Niagara was to purchase Great Lakes Bancorp, parent company of Greater Buffalo Savings Bank. The price to purchase the 16 branch bank was $153 million. With the nearly $900 million of assets of the Great Lakes Bancorp, First Niagara became the fourth largest bank in the Buffalo-Niagara region [1] [2]. In April 2009 First Niagara acquired 57 of the 61 of National City branches in Erie and Pittsburgh, PA. They were rebranded on Labor Day weekend in 2009. In April 2010, First Niagara Financial Group acquired Pennsylvania-based Harleysville National. As a result of the acquisition, First Niagara Financial through its wholly owned subsidiary, First Niagara Bank, have approximately $19.7bn in assets, 254 branches and approximately $13.7bn in deposits.[3] In August 2010, First Niagara announced its acquisition of NewAlliance Bank of Connecticut.[4] The stock holders approved the merger in December 2010 and The transaction closed on April 15, 2011. This provides First Niagara with over 340 Branches and 500 ATMs. On July 31, 2011, First Niagara announced that they had bought all of HSBC's upstate New York branches for $1 billion.[5] On August 25, 2011, First Niagara bought the naming rights for HSBC Arena in Buffalo, renaming it the First Niagara Center.[6] First Niagara bought the naming rights for a concert pavillon in Pittsburgh, PA during Feb. 2010 it is callled First Niagara Pavilon.
Established
United States (1870)