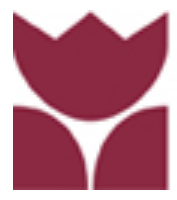 National Penn Bank
Phone
:
610.705.9101, 800.822.3321
Head Office
National Penn Bank
P.O. Box 547
Boyertown, PA 19512-0547

Description
ational Penn Bancshares, Inc., with approximately $9 billion in assets, is a bank holding company based in Pennsylvania. Headquartered in Boyertown, National Penn operates 122 branch offices comprising 121 branches in Pennsylvania and one branch in Maryland through National Penn Bank and its HomeTowne Heritage Bank, KNBT and Nittany Bank divisions.
National Penn's financial services affiliates consist of National Penn Wealth Management, N.A., including its National Penn Investors Trust Company division; National Penn Capital Advisors, Inc.; Institutional Advisors LLC; National Penn Insurance Services Group, Inc., including its Higgins Insurance division; and Caruso Benefits Group, Inc.
Our people are the secret behind our success with a strong focus on building relationships with customers through personal service, sophisticated products and technology, local decision-making and a strong community presence.