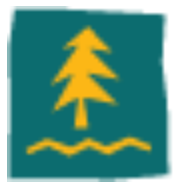 Umpqua Holdings Corporation
Email
:
http://umpquabank.com/1.0/pages/aInTouch_Contact.aspx?prodCAT=aContact#
Head Office
Headquarters Portland, Oregon, United States
P.O. Box 1820
Roseburg, OR, 97470
1-866-4UMPQUA
Description
South Umpqua State Bank was formed in 1953 in Canyonville, Oregon with six employees. It was started by a group of people working in the timber-logging business who wanted to create a means for their lumberjacks to cash their payroll checks. On January 16, 2009, Umpqua agreed to assume the deposits of Vancouver, Washington-based Bank of Clark County after the latter bank was seized by the Office of the Comptroller of the Currency.[3] On January 22, 2010, Umpqua agreed to assume the deposits of Seattle, Washington-based Evergreen Bank after being closed by the Washington Department of Financial Institutions and the FDIC (Federal Deposit Insurance Corporation) was appointed receiver.[4] On February 26, 2010, Umpqua agreed to take over the deposits of Tacoma, Washington-based Rainier Pacific Bank, after it was seized by the FDIC (Federal Deposit Insurance Corporation).[5] On March 4, 2010, Umpqua acquired the banking operations of Rainier Pacific Bank in a purchase agreement with the Federal Deposit Insurance Corporation.[6] Differentiation Umpqua Bank has enjoyed some notability in the 21st century for its setup of bank branches. Traditionally, bank branches house back-office operations and administrators, along with secure deposit areas. Umpqua Bank's branches are called 'stores', with a greater emphasis on retail operations and atmosphere than traditional bank branches.[7] Umpqua Bank stores also have a relatively flat administrative hierarchy. Bank stores consist of only one Store Manager, with all other employees being referred to as 'Universal Associates'. The execution of this concept was billed as removing the, "thats not my department," thinking of employees and empowering all associates with the ability to work in all areas of a traditionally specialized banking industry.[8]