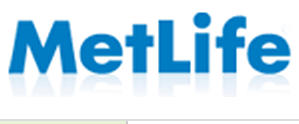 Metropolitan Life Insurance Company
Phone
:
1-800(638 5433), 1-800-638-5000
Email
:
http://www.metlifebank.com/customer-service/contact-us/email/index.html
Head Office
Headquarters New York City, New York, U.S.
Deposits
MetLife Bank, NA
P.O. Box 5868
Hicksville, NY 11802
Description
Organized by a group of New York City businessmen in 1863, the National Union Life and Limb Insurance Company began business in July 1864 insuring Civil War sailors and soldiers against wartime-related disabilities. It was a difficult beginning. By the end of 1864, National Union had written only 17 life and 56 accident policies, and was in last place among the 27 life companies operating in New York State and was running a deficit of $1,400.
After five difficult years in business and several reorganizations and name changes, President James R. Dow, (a medical doctor) and the board of directors decided to drop the casualty business and focus solely on life insurance business. And so began Metropolitan Life Insurance Company.
When MetLife opened for business on March 24, 1868 (selling a small number of policies on that date) the telephone had not yet been invented and electric lights were still uncommon. The population of the United States was approximately 37 million, and there were 37 states in the country. The company's first home office consisted of two rooms - enough space for its six employees.
This new venture also faced difficulties. A severe business depression that began in the early 1870s rapidly put half of the 70 life insurance companies operating in New York State out of business. Only very large, long-established ordinary life insurance companies remained strong. Policy lapses over successive years forced the company to contract until it reached its lowest point in the late 1870s.
In 1879, MetLife President Joseph F. Knapp turned his attention to England, where "industrial" or "workingmen's" insurance programs were widely successful. American companies had not bothered to pursue industrial insurance up to that time because of the expense involved in building and sustaining an agency force to sell policies door to door and to make the weekly collection of five- or ten-cent premiums.
By importing English agents to train an American agency force, MetLife quickly transferred successful British methods for use in the United States. By 1880, the company was signing up 700 new industrial policies a day. Rapidly increasing volume quickly drove down distribution costs, and the new program proved immediately successful.
The MetLife agent became an important person in the lives of these striving families. Manuals instructed agents to call at a home at the same time each week to ensure familiarity and contact. In the process of collecting premiums, insurance agents listened to the problems, concerns, and hopes of their clients. So successful was this approach that by 1909, MetLife became the nation's largest life insurer in terms of insurance in force, a leadership position we continue to hold today in North America.