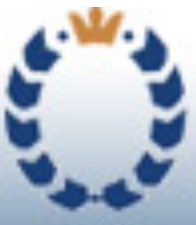 Prosperity Bancshares Inc.
Email
:
contactus@prosperitybanktx.com
Head Office
Headquarters Houston, Texas

Prosperity Bank Corporate Offices
1301 North Mechanic
El Campo, Texas 77437
Description
Prosperity Bancshares, Inc.®, a $9.1 billion Houston, Texas based regional financial holding company, formed in 1983, was named to the Keefe Bruyette & Woods, Inc. 2007 Honor Roll for achieving exceptional earnings per share growth for the past 10 years. Other recent honors include being named to the Sandler O'Neill & Partners 2005 Bank and Thrift Small All Stars, listed in US Banker's August 2005 Top 100 Publicly Traded Mid-Tier Banks, ranked #2 out of 195 publicly traded companies in the 2005 Stephens, Inc. Bank and Thrift Performance Matrix and listed on the Houston Chronicle's Houston 100 list.
Operating under a community banking philosophy, Prosperity seeks to develop broad customer relationships based on service and convenience. Prosperity offers a variety of traditional loan and deposit products to its customers, which consist primarily of consumers and small and medium sized businesses. In addition to established banking products, Prosperity offers a complete line of services including: Internet Banking services at www.prosperitybanktx.com, Retail Brokerage Services, MasterMoney Debit Cards, and 24 hour voice response banking. Prosperity currently operates one hundred seventy-six (176) full service banking locations; sixty (60) in the Houston CMSA; twenty-seven (27) in the South Texas area including Corpus Christi and Victoria; thirty-one (31) in the Dallas/Fort Worth metroplex; twenty-one (21) in the East Texas area including Tyler and Longview; ten (10) in the Bryan/College Station area; and twenty-seven (27) in the Central Texas area including Austin and San Antonio.
Established
Houston, Texas (1983)