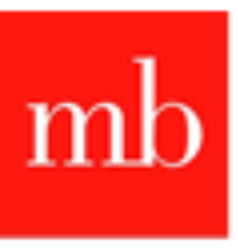 Corus Bancshares, Inc.
Phone
:
1.888.422.6562, 1.800.555.5710
Head Office
Headquarters Chicago, IL, United States
Description
With nearly $10 billion in assets, MB Financial, Inc. (NASDAQ: MBFI) is the Chicago-based holding company for MB Financial Bank in Chicago. MB Financial Bank, N.A. provides customer-driven financial solutions to privately-held, middle-market businesses as well as to small businesses and individuals who work and live in the communities we serve. We offer a wide array of commercial and personal banking products and services as well as trust, private banking and investments through our wealth management division. MB is also among a small number of banks that works closely with leasing companies to provide debt, equity and bridge financing. MB has been helping our customers grow, manage and protect their assets for 100 years. Our priority is to make banking better, simpler and easier. Customers are able to decide when, where and how they bank through our 90+ banking centers located throughout the city and suburbs (some open seven days a week). Our other access options include MB Web Express, MB Deposit Express, ibankmb.com, our free Internet Banking with Online Bill Pay system, Phone Access Line (PAL) and the Telephone Banking Center, which is local and available seven days a week. We're committed to the communities where we do business: MB Financial Community Development Corporation and MB Financial Charitable Foundation, subsidiaries of MB Financial Bank, focus on the well-being of the communities we serve. In addition, MB Financial Bank owns LaSalle Solutions whose core business is providing flexible equipment financing and asset management solutions primarily in the technology arena.