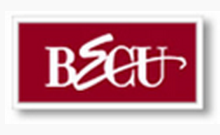 Boeing Employees Credit Union
Phone
:
800-233-2328, 800-799-4858
Head Office
Headquarters
Tukwila, Washington, United States
BECU
PO Box 97050
Seattle, WA 98124-9750
Description
BECU
BECU is a credit union established originally to serve employees of The Boeing Company. In 1935 BECU was founded as Fellowship Credit Union by a group of 18 Boeing employees, and its name Boeing Employees' Credit Unionpronouncedly spoke of the nature and purpose of the institution. As a Washington-based credit union, BECU has more than $10.8 billion in assets and more than 800,000 members participating in the business, making it the largest credit union in Washington area and 4th largest in the United States.
BECU has built 40 Financial Centers across the Puget Sound area. Past and current employees of The Boeing Company, its subsidiaries, the Museum of Flight, and BECU the credit union itself can be eligible members of BECU, the service coverage then expands into anyone who lives, owns a business, works,attends school or worships in Washington. Besides above, anyone related by descent, marriage, adoption, or domestic partnership to a memberis also eligible.
History
In 1935, 18 Boeing employeesorganized a new kind of financial institution, the Fellowship Credit Union, a banking alternative serving for themselves and their fellow Boeing workers.
In 1949, Boeing Employees' Credit Union was named in place of the Fellowship Credit Union to better reflect the spirit of membership for exclusive financial service. During 60s and 70s, company expanded its business coverage to include Boeing retirees and family members as service objectives. At the same time, union introduced bulk of financial products and services to increase the member benefit and parallel with mainstream banking services. In 1995, BECU established The BECU Foundation to encourage and manage contributions for academic scholarships and educational achievements. In 2002, a new charter was issued for BECU to expand membership to include all residents in Washington state
Today, BECU is a financial institution with over 840,000 members and assets more than $12 billion. The company has risen into the largest credit union in Washington area and the 4th largest credit union in the U.S.
Operation
What it Means to Be a Member
As a member-based non-profit financial organization, BECU does not have, thus is not obliged to pay for, outside stockholders. In such case, earnings are generated from and returned to, members in form of competitive rates, complete range of financial services and lower fees. Individual Membership enjoys Free Online Banking and Bill Payment, Member Advantage savings and checking, Lower loan rates, Higher rates on deposit accounts, Homeownership advocacy, Free financial seminars and Flexible home equity loans. Business Membership can have the benefit of, Free Online Banking, Business checking accounts, Credit card processing services, Business credit cards, Payroll services and Business loans and lines of credit. In addition to the products and services offered to different membership, BECU also provides commonly practiced line of business, Personal Banking and Business Banking.
Personal Banking
Loans
BECU providesbroad array of loans and lines of credit for option, such asHome Equity and Home Improvement, Home Loans, Boat Loans, RV, Auto Loans, Motorcycle and Sport Vehicle Loans, Personal Line of Credit, Personal Loan, Student Loans.
Checking and Savings
BECU provides personal checking and savings accounts for better management your money, earnings and investment.As a BECU service member, customer will enjoy higher earnings by usingcompany's free and convenient electronic services. Members also will havedomestically available access to surcharge-free ATMs and network of partner credit union locations.
CDs and IRAs
BECU offers risk-free, flexible and safe CDs and IRAs earnings, with more competitive rates of return than majority of banks. As a member, you will earn the advantage of even higher rates, as well as more flexible and investor-friendly terms for risk-free savings.
Credit Card
BECU Visa supports confidence in purchasing.It provides the benefits of great rewards, low rates, and the added value of wider range of usability and firm credit trust. The features and benefits are Same rate on purchases and cash, Worldwide Automatic Travel Accident Insurance, Generous grace period on purchases, Auto Rental Collision Damage Waiver, Cash advances at ATMs around the world, Travel and Emergency Assistance Services,Online payments and eStatements and Extended Warranty on purchases.
Business Banking
CsAccount and Loans
BECU isdevoted for better rates and fewer fees for members. Every account comes equipped with great benefits, such as Free eStatements, Free Online Banking and Bill Payment and Free Mobile Banking.
Business Certificates of Deposit – CDs
BECU has guaranteed the fixed rate for CDs to make itasecure, risk-free, and flexible saving options with high rates for earning. CDs also have terms ranging from 3 up to 60 months, and with additional Add-To option to allow the initial investment as little as $100.
Credit Card
BECU Business Credit Card provides capabilities for better management of funds, advanced level of security, counter emergency measures.The card offers online, mobile and telephone account access, business transaction and automatic payment capability. With Employee cards, spending limits can be preconfigured for expense and investment control. Online access to transaction details and histories, and eStatements, will make tracking activity easy and efficient. Better security measures are applied with Zero liability when the card is lost or stolen, and continual fraud monitoring will authorize the union to block potential fraud and make contact when fraudulent activity is detected. Insurance service is added into the card's capacity for the customers to have peace of mind: the extended warranty multiplied the manufacturer warranty period, maximum one additional year, Auto Rental Collision Damage Waiver, Travel and Emergency Assistance Services, Worldwide Travel Accident Insurance are added into the service package.
Loans
For business operator whether to expand business or need additional funds, BECU has the solution with, Business Term Loans, Business Line of Credit or Commercial Real Estate Loans. BECU is known for its better rates and lower fees for members, it has partnered with the SBA to provide financing options with lower down payments and longer terms for membership business small or large. With BECU business experts, people who understand the business pros and cons, take the time to know you and promise that your request will be answeredresponsively and responsibly, the union can assist you in making sound business banking decisions that will meet your financial goals.
Business Services
This sector includes BECU Merchant Services, Bill Payment, Payroll Services, Investment, Online Deposits and Retirement Services. With BECU's fine-toned business processing, business services offer State-of-the-art merchant payment processing options, the convenience of making payments with online Bill Payment, deposits online, easy payroll, HR services and tax processing too, and comprehensive retirement plans for you and your employees
Business Resources
With long history of struggling and evolvement, BECU has cultivated and built strong partnerships and access to crucial information for better assisting customers to succeed. The favorite resources are:
General Economic Data
Federal Reserve Bank of San Francisco - The Twelfth Federal Reserve District contains the 9 western states and is the largest district in terms of financial capacity.This data center provides economic research and information for community and the nation as a whole. Federal Reserve Bank of St. Louis - This data centerowns a wealth of research tools , information,articles and publications analyzing and predicting national economic trends and policy impacts frompoints of view of renowned economists.
Business Partners
Washington Small Business Development Center is a community resource for financial management training, professional business advice, and market research.SBDC advisors offer free personally tailored assistance to ensure proper business information for proper business operation and leading to properly devised business decisions. The service center provides website, advisor, classes, podcasts, webinars and various research and business planning tools
Small Business Administration has a mission to help Americans in general toinitiate, establish and grow businesses.The SBA Administration has grantedloan guarantees,millions of loans, and different forms of guidance and assistance to small businesses.The center also has online library for extensive business learning articles, training and videos focusing ona broad range of business operations.
SCORE is a non-profit organizationdevoted to small businesses by offering guidance, mentorship and education. Through the years, the unit has helped and witnessed numerous successful business cases, from taking off from the ground, to expand, and eventually achieve their goals. SCORE is regularly hosting workshop and events across the U.S. to provide educational instruction, matchup between entrepreneurs and volunteer mentors, online webnars, templates, tools, and free mentoring opportunities
Mission and Commitment
Loyal to the origin and operation purpose of the business, as a membership-based, non-profit credit union, BECU is committed to serving members. The company is unwaveringly ascertaining its fundamental responsibility of doing good for members, and as it extends, for the communities they reside. The companyis upholding the motto of respect and dignity in treating all membersand offering honest, fair deals and services to members at all times. BECU provides a wide array of financial products and services to meet diverse needs and economic condition of all members. In the course for perfection, the company will continually, in every aspect of operations, prove and produce the value of membership in BECU.
Service to Members
BECU delivers products and services specializing in the improvement of economic and social well being of all members. The company is committed to returning value financially or morally to membersfor their participation in financial operation. The objective is to reimburse all BECU members with trust, value and improving prospect.
Member Education
BECU is endeavoring to promulgate consumer financial education and eliminate business illiteracy. Beyond this, companyis committed to educating members and the public alike, about the uniqueness of credit union, its principles, and missions.
Commitment to the Credit Union Movement and Other Cooperative Activities
BECU is devoted in building and strengthening the credit union business and movement by offering financial assistance and business resources to those within the credit union community, and by actively upholding the credit union difference at all echelons of government and in various relevant public sectors.
Public Service / Corporate Citizenship
BECU has built the corporate citizenship by applying and expanding the philosophy of "people helping people" viaproviding opportunities and involving in activities that willbolster the quality of life and safeguard the financial well-being of employees, members, and the community in which theylive and work.
Community
BECU is committed to constructing strong communities and enriching community serving experience. Companyis commissioned with outreach efforts such as education, homeownership,support for the credit union movement and financial literacy to improve life and future of community.
BECU partnered with Rebuilding Together South Sound 5 years ago to return value and service to the community through various programs and involvement.
Affordable Housing
BECU recognizes that home, for most people, is source of security, and building a safe and affordable home is a cornerstone of strong communities. The financial insights differentiate that affordability is the key issue of ideal or reality. To make the ideal into reality, BECU associated with other organizations to provide affordable housing, and variety of measures for achievable homeownership. Among which, BECU provides home loan programs for financingthe purchase of a home, and hosts free webnars or seminars to instruct and advice the community withprofessional real estate expertise..
Education Support
To bolster educational development and advancement in the area, BECU offers financial support, encourages community involvement, and promotes employee volunteerism to organizations with the same commitment in education. Currently funded outreach programs include:
Washington Business Week
The program is designed to benefit high school students across the state who are tobuild team, assume leadership, and set real-life goals. Participants are guided in business operation and financial planning. In the program, BECU rewards champions with tuition support and assistance from staff volunteers.
Financial Literacy
BECU believes basic financial education should be mandatory for the benefit of people in all ages. In light of this, company offerseducational programs,free seminars, and financial counseling to facilitate the learning of using personal credit, setting a budget,applying for loans, and forming a good habits for wise spending and saving. Besides in-person seminars and online webcasts, company educators are actively engaging in the following community projects:Head Start Programs, International District Housing Alliance—Financial Literacy Project, Financial Literacy Public Private Partnership (FLPPP), Washington Community Alliance for Self-Help (CASH), Realistic Transition Program, Homesight, Housing Hope's College of Hope Program.