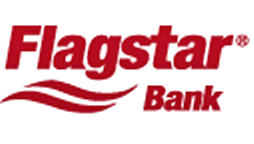 Flagstar Bank
Phone
:
(888) 248-6423, (800) 945-7700
Email
:
abuse@flagstar.com.
Head Office
Headquarters Troy, MI
5151 Corporate Drive
Troy, MI 48098
Description
Flagstar Bancorp, Inc. operates as the holding company for Flagstar Bank, a federally chartered stock savings bank. Flagstar is the largest publicly traded savings bank headquartered in the midwest United States. Flagstar is also a leading mortgage lender and a national leader in the wholesale mortgage business. The bank was chartered in 1987 under the name First Security Savings Bank, FSB. A small savings bank in nearby Jackson, Michigan, Security Savings Bank, was purchased in 1994. The banking charters of First Security Savings Bank and Security Savings Bank were merged in 1996, and the bank was renamed Flagstar. An initial public offering for Flagstar Bancorp, Inc. common stock was held in April 1997, and listed on the NASDAQ Stock Market under the symbol FLGS. The company's securities' listings moved to the NYSE on July 13, 2001. The bank currently operates 175 banking centers (as of October 2008) in Michigan, Indiana and Georgia. In addition, Flagstar operates 151 home lending offices nationally. The company also originates a number of mortgages across the United States through its internet banking branch. Principal corporate offices are located in Troy, Michigan with regional offices in Dunwoody, Georgia and Bellevue, Washington. The bank is a principal co-sponsor of the Detroit Free Press/Flagstar Bank International Marathon and also sponsors several other events nationally.
Established
Flagstar Bancorp, Inc. - 1993 (as FSSB Holding Corporation); Flagstar Bank, FSB - 1987 (as First Sec