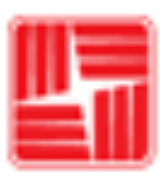 East West Bank
Phone
:
(800) 809-6761, or (626) 204-7700
Email
:
info@eastwestbank.com.
Head Office
Headquarters Pasadena, California, United States
East West Bank
135 N. Los Robles Avenue, 7th Floor
Pasadena, CA 91101
Description
East West Bank is a full-service commercial bank serving consumers and businesses throughout the U.S. and in Greater China. For businesses, we offer a complete line of products and services, in addition to an experienced staff that is committed to helping their customers' enterprises succeed. At East West Bank, we build bridges. We provide the important financial link that can turn opportunities into growth and prosperity.
East West Bancorp (Nasdaq: EWBC) is a publicly owned company with $22.0 billion in assets and is traded on the Nasdaq Global Select Market under the symbol "EWBC". The Company's wholly owned subsidiary, East West Bank, is one of the largest independent commercial banks headquartered in California with over 130 locations worldwide, including the U.S. markets of California, New York, Georgia, Massachusetts, Texas and Washington. In Greater China, East West's presence includes a full service branch in Hong Kong and representative offices in Beijing, Shanghai, Shenzhen and Taipei. Through a wholly-owned subsidiary bank, East West's presence in Greater China also includes full service branches in Shanghai and Shantou and a representative office in Guangzhou.
Established
Los Angeles, California, United States (1973)