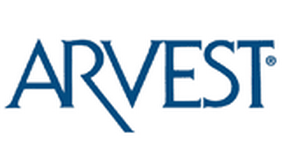 Arvest Bank Group
Phone
:
(479) 271-1253 or (888) 271-1253
Head Office
Headquarters Bentonville, Arkansas
Arvest Bank - Benton County
P.O. Box 1229
Bentonville, AR 72712
Description
It has been reported by many sources including Forbes that Arvest Bank is owned and controlled by the Walton family of Walmart fame, although Arvest is operated separately from the famous retail chain. Sam Walton's son Jim runs the company. In 2003, Jim, his brother and his mother owned a combined stake of 96.14% of the company. Since its early days set in the backdrop of 1960's small-town America, Arvest Bank has evolved from a group of small banks to a big bank. The bank has experienced significant growth both in its size and depth of products since its early days. Arvest claims to have kept its community foundation while offering customers the convenience and technological advantages of a larger corporation, keeping stability, sound financial practices and customer service at the heart of its mission.[1] The Arvest story began in 1961 with the majority shareholders' purchase of The Bank of Bentonville in Bentonville, Arkansas, which was followed in 1963 with the acquisition of a small bank in the nearby town of Pea Ridge, Ark. In 1975, another bank was purchased in the neighboring town of Rogers, Ark., and for almost a decade afterwards, these banks, each of them run independently and managed locally, were the entire banking network now known as Arvest.