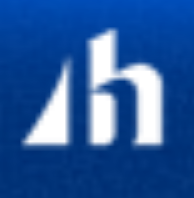 Bank of Hawaii
Phone
:
1-888-643-3888, (808) 694-8389
Head Office
Headquarters Honolulu, Hawaii
130 Merchant Street
20th Floor
Honolulu, HI 96813
Description
In 1893, Charles Montague Cooke (1849–1909) with his brother-in-law Joseph Ballard Atherton and business partner Peter Cushman Jones founded Bank of Hawaii. In 1897 it was chartered in the Republic of Hawaii by interior minister James A. King.[3] Thereafter, BOH would grow both organically and by acquisition. A decade after its founding, in 1903, opened its first branch, on Kauai. In 1922, it made its first acquisition when it acquired First Bank of Hilo, which had four branches and which had been founded in 1901. Then in 1930 it amalgamated Bank of Maui. Charles Dexter Lufkin organized First National Bank of Wailuku in 1901.[4] Five years later, he had organized Lahaina National Bank. Then he organized the First National Bank of Paia in 1913. [4] Lastly, in 1917, First National Bank of Paia merged with Lahaina National Bank and First National Bank of Wailuku to form Bank of Maui, which [4] Between the Great Depression and World War II, it was not until 1959 that BOH made another novel move when it opened its first Pacific Islands branch on Kwajalein. Two years later it opened a branch each on Palau and Guam. Ten years later BOH continued its international expansion by absorbing Bank of American Samoa, which the Navy had established in 1914. That same year it created Banque de Tahiti as a joint venture between it and Crédit Lyonnais. The next year BOH established a branch on Yap. Branches on Ponape and Kosrae followed in subsequent years. In 1971, BOH reorganized as a bank holding company, Hawaii Bancorporation. It also continued its expansion outside Hawai'i with the establishment of a branch on Saipan. Three years later, BOH and Crédit Lyonnais established another joint-venture, Banque de Nouvelle Calédonie in Nouméa. In 1979 Hawaii Bancorporation changed its name to Bancorp Hawaii. The next year, BOH opened branch in Tokyo. In 1985, BOH merged with Hawaiian Trust Company. Four years later BOH finally expanded to the US mainland when bought First National Bank of Arizona. The next year it continued its expansion in Hawai'i with the purchase of FirstFed America, which was a holding company for banks in Hawaii and on Guam. BOH acquired Banque Indosuez's operations in Vanuatu to form Banque d'Hawaii (Vanuatu) in 1993, Commonwealth Bank of Australia's shares in National Bank of Solomon Islands in 1994 and most of Crédit Lyonnais' holdings, and attained a 91% ownership in Banque de Nouvelle Calédonie. BoH also opened its first branch in Fiji, in Suva in 1996. In 1997 Bancorp Hawaii changed its name to Pacific Century Financial Corporation (PCFC). Banque de Nouvelle Calédonie changed its name to Bank of Hawaii—Nouvelle Calédonie. BoH also purchased Banque Indosuez Nuigini in Papua New Guinea from Banque Indosuez and renamed it Bank of Hawaii (PNG) Ltd. In addition to its main office in Port Moresby, Bank of Hawaii (PNG) also had an office in Lae, PNG's second port city on the north-east coast. Indosuez Nuigini was established in 1983 with 49% Indosuez participation, 41.5% Bank of Papua New Guinea, and the remainder public. PCFC acquired California United Bank. Other Pacific Century subsidiaries included First Federal Savings and Loan Association of America (in Hawaii-later merged into BoH), and Pacific Century Bank and Pacific Century Savings in Arizona. In 1998 BoH bought 5.4mn convertible notes of Bank of Queensland as part of a strategic alliance. It also acquired 100% of Banque Paribas Pacifique (est. 1972; 3 branches) and 70% of Banque Paribas Polynésie (est. 1984; 1 branch). BoH integrated the operations in with Bank of Hawaii-Nouvelle Calédonie and Banque de Tahiti, respectively. PCFC merged its two mainland subsidiaries, California United Bank and Pacific Century Bank (in Arizona) into one nationally chartered entity, Pacific Century Bank, headquartered in California.