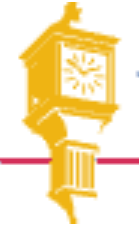 Whitney Holding Corp.
Phone
:
800-844-4450, 866-838-6202.
Head Office
Headquarters New Orleans, Louisiana, USA
Whitney Bank
Attn: Call Center
Box 61260
New Orleans, LA 70161 - 9967
Description
Whitney National Bank is a regional community banking institution headquartered in New Orleans, Louisiana. Founded in 1883, it is the oldest continuously operating bank in Louisiana and a major player in the Gulf South banking industry.[1] Whitney branches are distinguished by a characteristic clock, sometimes known as a "Whitney clock". The distinctive clock is used by the Bank as their symbol. Beginning with the 2010 NFL season, Whitney National Bank became the official bank of the New Orleans Saints. Whitney announced it would merge into Mississippi-based Hancock Bank in December 2010.