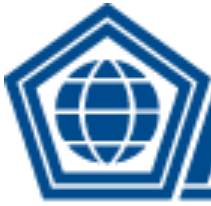 Pentagon Federal Credit Union
Phone
:
800-247-5626, 541-225-6700
Fax
:
800-557-7328, 800-278-2212
Email
:
PFCUBDChairman@penfed.org
Head Office
Headquarters Alexandria, Virginia, United States
Pentagon Federal Credit Union
Box 1432
Alexandria, VA 22313-2032
Description
PenFed Credit Union
Pentagon Federal Credit Union, briefly known as PenFed, is a credit union established in 1935,with headquarter in Virginia. PenFedis the 3rd largest federal credit union in the country with assets of more than $18Bandover 1.2 million members.Besides basic products and services in banking, such as savings and checking accounts, loans, PenFed also provides credit cards service, mortgages, automobile loans, and a wide range of other financial services.The increasing amount of PenFed banking service worldwide is now conducted from Internet, 24/7, service by telephone is also available. PenFed has branch offices in the location of Hawaii, Washington, D.C. area,North Carolina, New York, and areas outside of the country..
Pentagon Federal Credit Union is structured with member-owners and a volunteerBoard of Directors. Corresponding to the longstanding mission of PenFed to provide superior financial services, responsiveness to members' needs, each director member receives training and applies his authority and expertise on various area of importance to the credit union. Board holdsmonthly members meeting for discussion and corporate wide surveillance for policy from management, to implement changes made to business procession.
Operation
PenFed provides Credit Cards with Travel Rewards, the cards feature in: Complimentary 24-hour concierge service; Automatic enlist into the PenFed Premium Rewards program; Ability to collect points for a range of profit rewards, such as brand-name merchandise,travel and gift cards;Comprehensive world-class travel insurance; Exceptional travel offers and discounts; Roadside assistance and car rental insurance.
PenFed Platinum Rewards Visa Signature Card
The card Supports automatic acceptance of membership into the PenFed Platinum Rewards Visa Signature® Program. The card holder can receivespecial savings and discounts from top retailers; can be offered with inside connection to special stay-and-play packages, exclusive ticket pre-sales, and ticket discounts; can have the access to premier golf benefits, sporting events & complimentary wine tastings. Complimentary 24/7 Concierge Service is also available.
Purchase Security is provided to reimburses you, in the event of damage due tovandalism, theft, fire, certain weather conditions, accidentally discharged water,for eligible items you have purchased with your Visa Signature cardwithin the first 3 monthsdated fromwhen purchase occurs.
Warranty Manager Service is to double the manufacturer's warranty coverage exclusively for the items purchased with Visa Signature® card, plus convenient registration for warranty, and other time and money-saving conveniences.
Travel and Emergency Assistance Service saves you time and effort by providing resources and assistance in coordinatinglegal,medical and travel services for you while you are on the road.
Roadside Dispatch functions as a banking convenience provision service that brings you peace and securitywhen the unexpected occurs. The service is offered by a 24/7 on-demand referral network to dispatch service or personnel for towing, emergency roadside assistance and locksmith services whenever need be.
Travel Accident Insurance offers customers and their immediate family members with automatic Accidental Death & Dismemberment coverage when they use Visa Signature card to purchase the travel tickets. The payment methods are verified by Visa with added security measure for all the online Visa card purchases.
Cash Rewards
Cash Rewards supports automatica award into to your account every month; Automobile rental insurance; No caps, limits or tiers on rewards; Chip Enabled for Added Security; $100,000 travel accident insurance and Card Security Text Alerts.
Auto Loans
PenFed Auto Loans solution includes Refinance Auto Loan, New Auto Loanand Used Car Auto Loan.The loan provision can help the customers to save money with lower payments, receive an instant decision and up to 100% financing.
Payment Saver Auto Loan
This Auto Loan protects your ownership for the vehicle, it is not a lease. No prepayment penalties will occur. Sell, trade, or refinance are allowed at the end of loan term. No wear and tear clause
PenFed Car Buying Service
Car Buying Service can provide customer with great Savings; Certified Dealer Network; pre or post counseling for the car price and Guaranteed Savings before even visiting a dealership; In-depth, no-cost, Price Reports; local Certified Dealers support.
Other Loans
Home Equity Loans is an ideal solution for big-ticket purchases: higher education, home improvements, dream vacations,weddings, and other more. Fixed monthly payments are required to be qualified for the loan and interest may be tax deductible.
Personal Loans includes Bill Consolidation with competitively Low 9.99% APR†, No collateral required, and terms are up to 60 months.
Personal Line of Credit offers Low rate of Prime + 6%, adjusted quarterly, Free checks to access your line, and with Credit lines up to $25,000
Checking and Savings
PenFed, as a banking institution, with no exception, provides basic banking options, such as Checking and Savings account, Certificates, IRAs etc., though with additional benefits.
Checking Accounts can be accompanied by Free Visa Check Card, Free PenFed checks. The accounts support Free PenFed ATM transactions, Overdraft protection and Student Checking. Savings Accounts can be credited and compounded monthly, provide choices of transferring funds to and from accounts, support earning dividends from date of deposit to date of withdrawal and include Money Market Savings. Certificates product includes Coverdell Education Savings Certificates and Money Market Certificate. PenFed IRAs can yield earnings that are tax deferred, generate high yield returns, and provide two tier account. Eligible withdrawals are tax free. Contributions are allowed to make after the age of 70 1/2. Dividends are compounded daily and paid monthly for maximum returns. Distribution after 70 1/2 is not required. PenFed IRAs also supportscertain form of withdrawals for qualified distributions from IRA certificates without an early redemption penalty.
First Mortgages - Home Affordable Modification Plan
The goal of the mortgage plan is to keep secure of your home ownership. This program is designed for homeowners to avert foreclosure. The eligible beneficiary of the Home Affordable Modificationcan be a current delinquent, or anyone who is struggling to keep payment and balance. To be qualified for this program, the candidates must undergo an assessment process to determine their eligibility for the receipt of the plan to relieve financial hardship. The following hardships are in the category for consideration: Material change in circumstances; A reduction or loss of income; Increase in expenses, and excessive monthly debt payments; Change in household financial circumstances.
Member Benefit
Safeguard financial security
Like all the peers in the financial industry, PenFed possesses most useful and at the same time most sensitive customer personal information. Each year people all across the country lose millions of dollars and have their credit history exposed and abused due to fraud. While there are local, state, federal, laws and law enforcement agencies for prevention measures, PenFed endeavors to enlighten and train its customers for self-defense.
PenFed, with its expertise, has identified four principle forms of fraud that could threaten the security of its customers' interest. They are ATM Fraud, Check Cashing Fraud, Identity Theft and Credit Card Fraud. Based on the disseminating of the knowledge and cultivating a proper awareness for financial security and self-defense, Pentagon Federal is proud of its fraud prevention measures, customer education programs and devoted professional participation.
Advice Center
Financial Hardship Center
This is one of PenFed's Financial Assistance Programs.
The functioning principle of the assistance programs is to prevent foreclosures and supportborrowers financiallywith mortgage loan modifications. The Homeowner Affordability and Stability Plan from the U.S. government aims at reducing the occurrence of foreclosures and simplifying the establishing and processing of refinance loans.
In addition, the U.S. Department of Housing and Urban Development (HUD) launches sponsorship for non-profit housing counseling agencies across the country to encourage and uphold charity and industry professionalismin providing advice on foreclosures,credits, defaults, and other housing issues.
The programsconsists of two components, "Home Affordable Modification" and "Home Affordable Refinance". The design and implement of the programs are purposed for relieving financial burden from responsible homeowners, whethertheyare unable to refinance, or have lost equity in their homes, or are struggling to make their mortgage payments.
As a responsive and responsible community and society caregiver, PenFed is devoted to serving all members with PenFed mortgages who are experiencing a finance hardship in their housing plan. Regardless of whether the loan has been sold, the member may be eligible to participate in the hardship programs. Comprehensive documentation is required to establish eligibility for the participation.
Home Affordable Modification Plan, Assistance for borrowers seeking relief with PenFed consumer loans are included in the programs.
Financial Education Center
The purpose of PenFed financial education is to help the members increasetheir saving and spending power. PenFed takes pride in its innovative financial education resources and tools from its partners. With the objective of strengtheningmember's own personal finance knowledge or expanding financial literacy across member's whole family, these programs are designed and customized forindividuals, and their entire family, to found financial basics, build financial awareness, and make safe, wise and far-reaching money management decisions.
PenFed Financial Education Center has the following programs. Collegiate Funding Solutions are a free program for PenFed members. It provides the solution, advice and tools to tackle absurdly-high cost of college, online college planning for in-school and extended college budget management, online tax preparation service for college planning.MoneyU is an educational program to counter financial illiteracy for young adults. Special rate is arranged for PenFed members. Grantham is an 8-week long online course concerning personal financial management. Besides the knowledge the members will learn, the program also offers financial scholarships for the highest-performing students. Math Mastery is a 8 Online math courses with minimum charge for 4 months. The initiative of the program is the recognition of the significance of mathematic capacity when it is applied to financial decision making. The courses are aiming to unleash the math power in every student.
Corporate Foundation
The Pentagon Federal Credit Union Foundation (PenFed Foundation) is a non-profit organization operated nationwide to meet unaccomplished needs of the military personnel and their families in fields of housing, support for the wounded and financial literacy.The members of the foundationare devoted to the cause to ensure available resources for a secure financial future for those who selflessly commit their lives to the security, defense and prosperity of the country. They are fighting against the financial hardships like those paramedics preventing medical emergencies for nation's defenders. They are stretching out for partnership with those organizations having most influential impact on meeting unmet needs. And they strictly follow industry rules, IRS guidelines to provide transparency on how the contributions are collected and disseminated.
Pentagon Federal (PenFed) Credit Union contributes to the Foundation's labor costs and rental administrative expenses.Support for the programs is largely coming from the private sector, among which, the Night of Heroes Gala and corporations, foundation, Military Heroes Golf Classic,military associations and numerous other individuals arethe primary sources of support to nation's heroes.
The Pentagon Federal Credit Union Foundation has its serving population covering the men and women and their immediate families in Homeland Security and the Department of Defense, including both uniform and non-uniform personnel. Foundation's Military Heroes program offers assistance and support to those wounded in the battle against terrorism. The large numbers of wounded and the long-term nature of their hardships requireurgent supply of governmental budget in terms of amount and time, and logistical solutions. That's what the Foundation can help.
Military personnel and their families usually are receiving low pay, sustaining extended deployments and suffering from combat injuries. All these factors are added onto their financial stress in building a home, healing wounds and receiving continued education. Payday lenders is a charity organization targeting those in the military force who will receive regular paychecks and must pay their bills. The lending's purpose is to help those military personnel in their payment to prevent losing their security clearances. The Asset Recovery Kit (ARK) is a loan agency providing no-interest emergency cash loans and free professional counseling to overcome financial hardship.
Military families deserve their piece of the best that the country, society and communities can offer.Because of the high cost of housing, they often cannot afford a home, the cornerstone of security. Dream Makers is a grant program assisting first-time home buyers who are in the service ofcountry's national security, and who are withlow-medium income, withEqual Housing Opportunity, and sufficient loan supply.