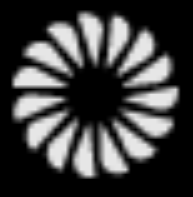 Frost National Bank
Phone
:
(800) 513-7678, (877) 714-4932
Email
:
webhelp@frostbank.com.
Head Office
Headquarters San Antonio, Texas
Frost
P.O. Box 1600
San Antonio, Texas 78296
Description
Founded in 1868 in San Antonio by Col. T.C. Frost, Frost survived two World Wars, the 1929 stock market crash and the Great Depression, when thousands of banks in the U.S. failed. Throughout its history, Frost has acquired many other Texas banks. In 1977, Frost Bank Corp. and Cullen Bankers, Inc. of Houston merged, forming the holding company, Cullen/Frost Bankers, Inc.The U.S. National Bank building in downtown Galveston. It is now a branch of Frost Bank.In 1982 Cullen/Frost Bankers and United States National Bancshares, Inc. (USNB) of Galveston, Texas merged, but Frost operated USNB separately for nearly two decades.[2][3] As new financial services legislation allowed banks to broaden the services they offered customers, Cullen/Frost folded the USNB charter into Frost's in 2000.[4] With this action, the last bank using the federally forbidden United States National Bank title ceased to exist.[3] Growing through the years, Frost was the 10th largest bank headquartered in Texas in the early 1980s. A decade later, it would be the biggest. As energy prices plunged, real estate slumped and the banking industry collapsed, Frost emerged as the only one of the top-10 banks based in Texas to survive intact, without federal assistance or a merger with an out-of-state financial institution. Frost has more than quintupled in asset size since late 1992 by growing its banking, investments and insurance business and through acquisitions. At March 31, 2011 the company had $17.9 billion in assets, $25.5 billion in trust assets, and 113 locations in the Austin, Corpus Christi, Dallas, Fort Worth, Galveston, Houston, San Antonio and Rio Grande Valley regions. This growth has solidified the company's Texas base and fueled an expansion of services. Today, Frost offers a broad range of sophisticated financial services, including business and consumer banking; investment, trust, retirement and financial management services; insurance and investment banking. Cullen/Frost Bankers, Inc. was originally listed on NASDAQ in 1977, but began trading under the symbol "CFR" on the New York Stock Exchange in 1997.