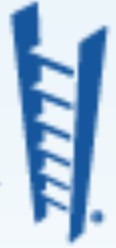 City National Bank (California)
Phone
:
(800) 773-7100, (213) 673-8061
Email
:
emailfraud@cnb.com
Head Office
City National Corporation
City National Plaza
555 South Flower Street
Los Angeles, CA 90071
Description
City National Bank is an American financial institution headquartered in Los Angeles, California, owned by City National Corporation (NYSE: CYN), with total assets of $21.8 billion (as of September 30, 2010). As of 2011, it is the 25th largest bank in USA. It was founded in 1954. Media reports have claimed the bank is nicknamed "Bank to the stars" due to its connection with Los Angeles.[1] City National offers a full complement of banking, trust and investment services through 76 offices, including 17 full-service regional centers, in Southern California, the San Francisco Bay Area, Nevada and New York City. After the closure or merger of many Los Angeles banks, it has become the largest bank headquartered in the Greater Los Angeles Area. It also acts as a processing bank, providing back office services such as checking account processing and check clearance services for smaller local banks that do not do their own processing. City National Bank is a national bank, regulated by the Office of the Comptroller of the Currency, Department of the Treasury. City National Bank should not be confused with the former Cleveland-based National City Bank, or First National City Bank, the former name of Citibank.