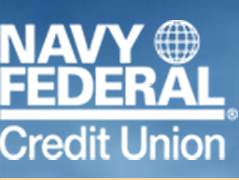 Navy Federal Credit Union
Phone
:
1-888-842-6328, 1-703-255-8837
Head Office
Headquarters Vienna, Virginia, United States
Mail:P.O. Box 3000, Merrifield, VA 22119-3000
Description
Navy Federal was originally incorporated on January 17, 1933 as the Navy Department Employees' Credit Union of the District of Columbia (NDCU). Only Navy employees who were members of the Federal Employees' Union were eligible to join. The next year, President Roosevelt signed into law the Federal Credit Union Act, which would eventually become the basis of business for the credit union. In 1947, the credit union was officially dissolved and rechartered as a federal credit union, named Navy Department Employees Federal Credit Union (NDEFCU). It also expanded membership to include all Navy personnel in the Washington, DC area, both military and civilian. It was not until 1951 that the day to day operations of the credit union were officially turned over to professional management; until that time, the Board of Directors were personally involved in each major financial decision and loan approval that the credit union made. In 1954, the credit union changed its charter again to open membership to all Navy employees, regardless of geographic location, and changed its name to Navy Federal Credit Union. At first, only officers were eligible, but eventually membership was opened to enlisted personnel as well. By 1962, the credit union reached a milestone, becoming the biggest credit union in the world, a distinction which it still holds today. In 1977, the credit union moved into its current headquarters in Vienna, Virginia, eventually undergoing several major expansions of its facility there. In 2003, the credit union opened its membership further, to include Navy contractors. There have also been several times in the credit union's history that NCUA has asked Navy Federal to merge with or absorb other credit unions that were experiencing financial or other difficulties. Members of these prior credit unions remained members of Navy Federal after the merger (following NCUA's policy of "once a member, always a member"). One of these instances included absorbing the credit union which served the U.S. Coast Guard Academy in Connecticut, with the result that to this day, students at the Academy are eligible to join Navy Federal, and to remain members for life, while actively serving members of the Coast Guard are not.[citation needed] (Although Navy Federal now serves the entire Department of Defense, the Coast Guard is not a part of that department in peacetime; it is instead under the Department of Homeland Security.) On September 22, 2010, Navy Federal Credit Union announced plans to absorb/merge with USA Fed, stating that joint operations would begin October 4, 2010 under the Navy Federal banner.[3] In May 2008, the Navy Federal Credit Union widened its membership to include the entire Department of Defense. Their new field of membership includes all active duty, retired, and reserve Army, Navy, Marine Corps, and Air Force personnel, as well as civilian personnel within the Department of Defense.