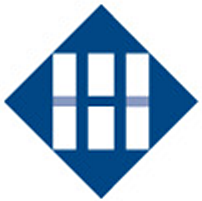 Hudson City Bancorp
Phone
:
1-866-448-9498, 1-201-967-1900
Head Office
Hudson City Savings Bank
W. 80 Century Road
Paramus, NJ 07652
201-967-1900
Description
Hudson City Savings Bank is among the top twenty-five banks and the largest thrift in the country. Consistently recognized as The Most Efficient Bank in the United States, its success has been acknowledged nationally by such publications as Forbes, The New York Times, BusinessWeek, and American Banker. Hudson City, the largest savings bank headquartered in New Jersey, also serves customers throughout the surrounding metropolitan area with branches located in Fairfield, Westchester, Putnam, and Rockland counties, as well as in Long Island, and the New Jersey suburbs of Philadelphia. The Bank first went public in 1999, selling 47% of its outstanding stock. During the ensuing seven years, the Bank's assets grew at a compounded annual growth rate of over 22% without making an acquisition. In fact, Hudson City's total assets grew from $8.5 billion (December 1999) to over $26 billion (June 30, 2005). In June 2005, Hudson City marked another significant achievement in its 141-year history by raising $3.9 billion in capital upon conversion to full public ownership. At the time, this IPO was the seventh largest domestic equity offering in history and the largest ever by a U.S. bank. Since the 2005 public offering, the Bank has grown its assets from $22 billion to over $57 billion as of June 30, 2009; its deposits per branch ($164 million as of June 30, 2009) exceed the national average of FDIC-insured institutions ($71 million). Hudson City 's unique heritage as a traditional thrift, coupled with its industry-leading efficiency ratio (21% versus an industry average of over 60%), strong credit quality, and conservative credit underwriting policy enables the Bank to provide better value to customers.