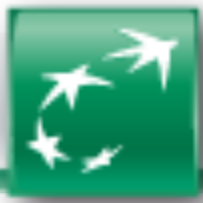 BNP Paribas
Phone
:
+33 1 42 98 12 34 or +33 1 40 14 45 46
Email
:
pressoffice.paris@bnpparibas.com
Head Office
Headquarters Boulevard des Italiens, Paris, France
Description
In the early 1820s, Louis-Raphaël Bischoffsheim founded in his own name a private banking establishment in Amsterdam, while his brother Jonathan Raphaël created a branch in Antwerp in 1827 before settling in Brussels in 1836. Having married the daughter of Frankfurt banker Hayum-Salomon Goldschmidt, Louis-Raphaël Bischoffsheim established the Bischoffsheim-Goldschmidt bank in Paris in 1846, then in London in 1860. In 1863 he merged these banks with the Banque de Crédit et de Dépôt des Pays-Bas, which he had founded in Amsterdam: the Bichoffsheim family thereby established a powerful multinational banking conglomerate.[10][11] Additionally in 1869, a group of bankers and investors including Adrien Delahante, Edmond Joubert and Henri Cernuschi, with the private bankers Eugène Goüin (Tours), E. Fould of the Fould banking dynasty, E. et A. Schnapper Stern (Paris), Brugmann (Bruxelles), Tietgen (Copenhague), founded the Banque de Paris, with its headquarters near the Opera at 3 rue d'Antin, Paris. After the end of World War II, the French State decided to "put banks and credit to work for national reconstruction". René Pleven, then Minister of Finance, launched a massive reorganization of the banking industry. A law passed on 2 December 1945 redefined the regulatory framework governing the industry and decreed the nationalization of the Banque de France and the four leading French retail banks: BNCI, CNEP, Crédit Lyonnais and Société Générale. It went into effect on 1 January 1946. Shares in these companies were transferred to the French State, which assumed complete ownership of the financial institutions. The boards of directors were dissolved and twelve new directors were appointed at each bank. BNCI and CNEP were merged in 1966 to form BNP. BNP was re-privatised in 1993. Originally the Compagnie Financière de Paris et des Pays-Bas (Finance Corporation of Paris and the Netherlands), the Compagnie Financière de Paribas became simply Paribas in 1998 after acquiring the Compagnie Bancaire. Claude de Kemoularia was an important executive in the bank in the 1960s and 1970s.