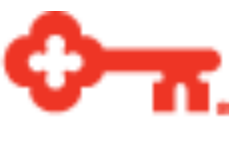 KeyBank
Phone
:
800-KEY2YOU® (539-2968), 800-539-1539, 866-951-1388
Email
:
https://www.key.com/about/customer-service/feedback.jsp
Head Office
Headquarters Cleveland, Ohio, U.S.
Description
Key took a very different path to the altar with Society. In 1825, New York Governor DeWitt Clinton signed a bill chartering the Commercial Bank of Albany. In 1865, Commercial Bank was reorganized under the National Banking Act of 1864, and changed its name to National Commercial Bank of Albany. Over a hundred years would pass before National Commercial would merge with First Trust and Deposit to become First Commercial Banks in 1971, still a modest New York State bank with 89 offices. A young workaholic named Victor J. Riley, Jr., became president and CEO in 1973. Riley was born in Buffalo, New York in 1931. First Commercial would change its name to Key Bank Inc. in 1979.[10] Riley embarked on a plan to grow Key through acquisitions. From the mid-1970s to early 1980s, it grew but largely remained in upstate New York. Beginning in the 1980s, Riley looked outside New York, expanding the footprint with an acquisition in Maine. However, by the mid-1980s, the state banking regulators within New England began to scoff at the idea of New York banks controlling their capital. That, coupled with increasing competition for acquisition targets, caused Riley to essentially abandon the Northeast. Instead, he began searching for prey in the Pacific Northwest. Riley found a target-rich environment in rural and underserved areas. He snapped up small banks in Wyoming, Idaho, Utah, Washington and Oregon. He even went so far as to buy two banks in Alaska, for which he was flogged in the media and in banking circles. Unorthodox strategy aside, Riley quintupled Key's assets from $3 billion to $15 billion in just four years between 1985 and 1990. While the early 1990s recession rocked many banks, Key had ample capital. In fact, it would buy the assets of two failed thrifts from the government: Empire Federal Savings and Loan and Goldome Savings Bank. Once the recession passed, Key returned to the hunt, mostly tuck-in deals within its existing footprint. For instance, in March 1992, it bought Tacoma-based Puget Sound Bancorp for $807.2 million to bolster its presence in Washington.[11] Also in 1992, Key acquired Home Federal Savings of Fort Collins, its first move into Colorado. Key soon amassed nearly 700 banking offices.[12] By 1993, the rural strategy with local management and minimal technology made Key a very profitable bank. However, it was getting tougher for Riley and CFO William Dougherty to maintain their 15 percent return on equity target and investors were cooling on Key stock after many high growth years. Accordingly, Key began testing a Vision 2001 computer system, which would speed up and enhance the loan process through faster credit scoring, loan servicing and collection capabilities.