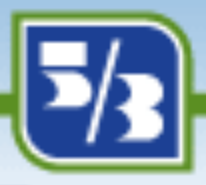 Fifth Third Bank
Phone
:
1-800-972-3030, 1-800-782-0279
Head Office
Headquarters Cincinnati, Ohio, U.S.
Description
Fifth Third Bank's history can be traced back to June 17, 1858, when the Bank of the Ohio Valley opened in Cincinnati. The Third National Bank organized five years later, on June 23, 1863, and on April 29, 1871, the younger bank acquired the older one, beginning a 130-year history of banking acquisitions and mergers, with numerous smaller banks being absorbed and renamed.[4] [edit]The Fifth Third name Fifth Third's unusual name is the result of the June 1, 1908 merger of Third National Bank and Fifth National Bank, to become the Fifth Third National Bank of Cincinnati.[4] While Third National was the senior partner, the merger took place during a period when prohibitionist ideas were gaining popularity, it was believed that "Fifth Third" was better than "Third Fifth," which could be construed as a reference to three "fifths" of alcohol.[5] The name went through several changes over the years until, on March 24, 1969, it was changed to Fifth Third Bank.
Established
June 17, 1858