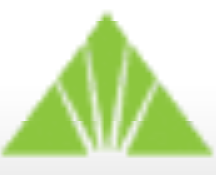 Regions Financial Corporation
Phone
:
1-800-REGIONS, 1-800-734-4667, 1-800-472-2265
Head Office
Headquarters Birmingham, Alabama, U.S
Category
Financial services
Description
Regions Financial Corporation started on July 13, 1971 with the merger of three Alabama banks: First National Bank of Montgomery (opened 1871), Exchange Security Bank of Birmingham (opened 1928), and First National Bank of Huntsville (opened 1856). The combined company was known as First Alabama Bancshares, the first state-chartered bank holding company in Alabama.[4] Other acquisitions expanded the holding company's reach. Until their formal merger in March 1985, under revised banking regulations, the banks continued to operate independently.Regions Geographic Footprint Many of these founding banks hold places of historic importance in Alabama. The First National Bank Building in Huntsville, which was originally the Branch Bank of the State of Alabama, is one of the few bank buildings in existence today which was used for the same intended purpose for about 170 years, until it was retired in January 2010.[clarification needed] It served as a hospital for Union soldiers during the American Civil War, and once held a rifle owned by Frank James as collateral for bail money when he was incarcerated across the street in the Madison County Jail. In 1986, changes in the Interstate Banking Bill allowed bank holding companies to purchase bank branches outside the state in which they were chartered. First Alabama Bancshares expanded its operations first into Florida, continuing into Georgia, Tennessee, and Arkansas. To reflect its growth into a regional company, First Alabama Bancshares changed its name to Regions Financial Corporation and the name of its banking subsidiary to Regions Bank on May 2, 1992. Regions added banking branches in Alabama, Georgia, Tennessee, Florida, South Carolina, Texas, Louisiana, and Arkansas. The name "Regions" was purchased from First Commercial Corporation, the Arkansas Bank that Regions subsequently purchased in 1998. The Louisiana Regions Banks were established in Monroe (Ouachita Parish) by two former members of the Louisiana State Senate, Jamar Adcock and William R. "Billy" Boles, Sr.. In addition to the bank subsidiary, Regions Financial operated a mortgage bank – Regions Mortgage – a trust company, and an investment subsidiary – Regions Investment Company, Inc. (RICI). Later, Rebsamen Insurance Company was acquired, further expanding the range of financial services offered by the company.