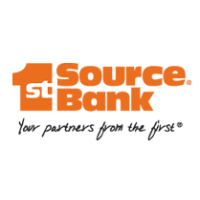 1st Source Bank Limited
Phone
:
(574) 235-2000 locally or 800 513-2360 toll free
Head Office
South Bend, USA
P.O. Box 1602, South Bend, IN 46634
Description
Founded in 1863 in South Bend, Indiana, 1st Source has offered clients a convenient and friendly way to bank for more than 140 years. At 1st Source, we'll listen to you, understand your needs and always keep your best interests in mind.
The bank remains the largest locally controlled financial institution headquartered in the northern Indiana-southwestern Michigan area. 1st Source has $4.37 billion in assets and operates 75 banking centers in 17 counties, 23 1st Source Bank Specialty Finance Group locations nationwide, eight Trust and Wealth Management locations and eight 1st Source Insurance offices.
We deliver a comprehensive range of banking services along with highly personalized attention to our clients, both individuals and businesses. Our mission is to help our clients achieve security, build wealth and realize their dreams.