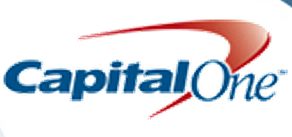 Capital One Financial Corp.
Phone
:
1-800-955-7070,1-800-206-7986
Email
:
abuse@capitalone.com
Head Office
Headquarters McLean, Virginia, U.S.[1]
Tysons Corner, Virginia
Category
Financial services
Description
Capital One Financial
Capital One Financial Corporation is a bank holding company based in Tysons Corner, Virginia. Established in 1995, the company has developed businesses specializing in home loans, credit cards, auto loans, banking and savings products. Capital One is among the top 10 largest bank holding company in the U.S. in terms of total assets and deposits. With the development and expansion, the bank now has built around 1000 branch offices worldwide, including 9 specifically designed 'café' spots matching for Capital One 360 brand and ATMs. Capital One is also implementing a diversified products and services package offering a broad range of financial capabilities to small businesses, consumers and commercial clients.
History
Credit Promotion
In 1994, Signet Financial Corp based in Virginia announced segregating of its credit card division, OakStone Financial. (Signet Banking Corp is now subsidiary of Wells Fargo) Signet changed the brand of OakStone Financial into Capital One in October of that year. The deal was closed in early 1995, making Capital One a completely independent functioning unit.
Not following the footprint of rival financial services firms, Capital One focused business sectors as a "monoline". The majority of the resources and energy of the company was concentrated on the business of consumer lending, by means of credit cards. Singularizing a major business can be risky, it can be possibly performing well under the favorable financial circumstance, and remarkably rickety in the bad time. As examples, consumer-lending monolines in the history of past twenty years have either forsaken its featured business, such as the practice of, NextCard, The Money Store, Royal Acceptance or have been merged or acquired by other outperformed business entities, e.g. Beneficial, MBNA, First USA; Capital One has counteracted both of the misfortunes. Capital One attributed its standing in the business as a monoline survivor to its proper manipulating of data collection, to depict and build demographic profiles, to target customized offers of credit to the consumers in need.
In 1999, Capital One started its expansion footstep beyond credit cards. The company's vantage and successful expertise of financial data collection has now escalated into services offering insurance, loans and phone service.
Retail banking
Countering the widespread trend of acquisition of many other monolines banking companies by larger, more diverse financial enterprises, Capital One expanded into retail banking focusing on serving subprime customers. This was a move following company's strategic acquisition of several retail banks. In 2005, Capital One started from Hibernia National Bank based in Louisiana, followed by North Fork Bancorporation based in New York, and acquired Chevy Chase Bank in 2008.
The company made its most recent move In 2011, when it made a deal to acquire U.S. credit card operations from HSBC. Capital One offered US$31.3 billion in exchange for $600 million in different category of assets and US$28.2 billion in loans. The acquisition was finalized in 2012.
Operation
Capital One was founded in 1988 on the belief that the power of information, testing, technology, and great people could be combined and supplement each other to bring customizable financial products and services directly to consumers. Since then, Capital One has conducted its banking business as one of the U.S's largest consumer franchises. It has opened over 45 million customer accounts and built one of the nation's most predominant brands. Ranked as U.S. top 10 largest banks based on deposits, Capital One, N.A. has nearly 1,000 branch offices devoted primarily in New York, New Jersey, Texas, Louisiana, Maryland, Virginia, and the District of Columbia.
Major Business Line and Divisions
Certificates of Deposit
Catering for the customers with longer-term savings goals, business Certificate of Deposit is a service to secure savings. With fixed or chosen flexible options, the customer can start a low-risk investment with competitive interest rate. Simply choose the best length of term for the business and let the savings stably grow.
Capital One, N.A. participated the FDIC (Federal Deposit Insurance Corporation) - an independent banking business operating agency of the United States government, as a member. With membership with the FDIC, the deposit accounts of the customers of Capital One are insured up to maximum of $250,000 based on ownership types. The FDIC logo will be stamped on bank statement or other financial documents to assure to the customers that their money is safe and secure.
At maturity, the customers can automatically renew the certificate with the same product terms as the CD that they are currently have. Or they can redeem their Certificates of Deposit for the outstanding principal balance. A seven day grace period is granted after the CD matures and is being automatically renewed, during which customers can increase/decrease the principal amount of investment, modify CD terms, or redeem the CD with no bank penalty.
Certificates of Deposit is best for individuals or businesses investing or maintaining long-term, low risk savings. The product provides competitive fixed or alterable interest rate, and renewal for longer range earning from interest rate and easy handling.
Capital One Auto Finance
Capital One Auto Finance Company is a child company of Capital One Auto Financial Corporation, the company is based in Texas, U.S. Capital One Auto Financial Corporation has subsidiary functioning units of Summit Acceptance Corporation, which was acquired by Capital One in 1998, and PeopleFirst Finance LLC, an outcome from the acquisition of 2001. These two subsidiaries, together with Capital One, were merged and rebranded as Capital One Auto Finance Corporation in 2003. As of 2012, Capital One Auto Finance has developed into one of the top US auto lenders, and the largest Internet auto lender as well.
The company, launched its business selling auto loans through auto dealers and direct mail. In the operation, auto owners are allowed to refinance existing auto loans by themselves and shoppers can acquire new auto loans online. The transaction usually takes place within 15 minutes thanks to the internet as a medium, after this 15 minutes the buyer will be provided "blank check" with approved auto loan amount, with which the buyer can use to purchase a car. For the dealership, the transaction simulates a cash transfer. Car dealers can use the checks to buy a new or used vehicle, or to refinance an existing auto loan from different lenders.
CapitalOne 360
CapitalOne 360 is an online banking imitation of Capital One. The division has its inspiration for operation obtained from several different companies. ING Direct, founded in 2000 in Delaware is the most original participant, serving as a brand for an online direct banking. In 2007, ING Direct has obtained 104,000 customer bases, with FDIC insured assets from the unsuccessful virtual bank NetBank. Soon after, ING Direct purchased online stock broker Sharebuilder.
In 2011, Capital One Financial Corporation made a purchasing deal with ING Direct USA from its parent company, ING Group based in Netherlands. The sale was closed in mid of 2011 incurring the payment of US$9 billion (€6.3 billion). Following the acquisition, ING direct was restructured and named as Capital One 360.
Divisions in Canada and the United Kingdom
Capital One started the pioneering in Canada from 1996. The head office of company's Canada branch is in Toronto, Ontario. A mimicry of its American ancestry, the Canadian business doesn't venture one step outside of its current credit card market. But otherwisely similar to the U.S. parent, Capital One Canada is the 2nd largest customer of Canada Post. In 2008, Capital One Canada was awarded Greater Toronto's Top Employers by Mediacorp Canada Inc.
Capital One's UK equivalent has its head office in Nottingham Trent House, England. Capital One in the UK is having customer bases commonly with exceedingly high APR credit cards, up to 35% and poor credit rating. The company was also active in Italy, Spain, South Africa and France in the past years, though with dwindling impact in these markets ever since..
Sports marketing
Unlike conventional banking enterprise, Capital One has business spotlight in sponsoring sports market. Since 2001, Capital One has been a major sponsor for the college football Florida Citrus Bowl, its enthusiasm and activities involved within the sponsorship credited the company for a privilege to rename the football game as the Capital One Bowl in 2003. As a major sponsor, the company initiates a mascot challenge every year during the game season, and routinely at the end of the game, Capital One will announce the winner on the day of the Capital One Bowl. Capital One's athletic inspiration has made fame and potential business opportunity for the company. It is one of the principle sponsors of the NCAA, with estimated $35 million annual investment in exchange for access to consumer data and advertising.
In the UK, where patriotism can find its trace in various sports activities, the company also has its presence in the sports pitch. Capital One is a long term sponsor for Football League Championship football clubs Nottingham Forest from 2004 to 2009 and sponsoring Sheffield United from 2006 to 2008. In the neighborhood Canada, the company was a sponsor for several curling events during 2008 and 2009. In 2012, Capital One announced its fourth year's term to sponsor the English Football League Cup.
Vision
At Capital One, the principle leading the daily business life is the people, culture, and customers
People are the business' most important asset. Capital One is committed to discovering talents, growing and developing employees for business success. The company is practicing Talent Management and Performance Management to identify potential leaders and cultivate and prepare them for various challenges arising from business sectors. These management strategies include extensive learning and development opportunities, succession planning, ongoing engagement by managers company wise and robust feedback processes. The goal is to ensure to have the best people in their best suited position.
The essence of the company's success is the Capital One® culture. The company is encouraging all its associates, subsidiaries, branch offices to build a dynamic environment combining two crucial values: Do the Right Thing and Excellence. Capital One takes pride in allowing all levels of independence within a setting of collaboration, where creative ideas will be generated spontaneously and timely presented to responsible management. This is a model of innovation that will contribute to corporate growth, integrity, as well as the overall success of Capital One.
Customers' expectation is company's serving purpose. Great value, convenient service, sense of time and space, will be found in every transaction with Capital One. The company is devoted to simple but impressive experience that caters for customers' highest expectation, whether they are credit card or savings account customers, influential commercial institutions, or just an ordinary passerby through a branch office or company's web site.
Corporate Citizenship
Corporate Governance
Do the right thing is one of the two keys of Capital One's principle. To be a conscientious and prestigious financial business enterprise, Capital One's governance practices are responsibly comply with governance rules, laws, and regulations. This the foundation, as the company firmly believes, of the other part of its key principle, Excellence.
Economic Development Loans and Investments
Capital One takes initiatives in the programs that not only construct and rebuild physical structures of local neighborhoods, but also evoke and revitalize the economic and social well-being of the community.
Financial Education
Capital One fully recognize the significance of education and endorse the efforts in the programs for the advancement of the lives and futures of the children and families in the communities. The company develops a financial education program to facilitate communities, consumers, youth with resources and tools for economic awareness and making sound and secure financial decisions.
Contributions and Partnerships
Capital One's philanthropy program sets loans and grants to local and domestic organizations that support financial literacy, education and community development initiatives. The company is also looking to build partnerships with non-profits with the focus areas in charity and benignity.
Environmental Sustainability
Besides banking markets as a battling arena, Capital One aims at global concern to accomplish its developmental wholeness. The company endeavors in operating the business in a socially responsible and environmentally sound manner and strives to cultivate awareness of best sustainability practices within its widespread influence, from customers, shareholders, suppliers and associates.