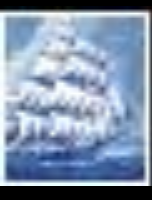 Head Office
Headquarters Boston, Massachusetts
Box 5501
Boston, Massachusetts 02206
Description
State Street Bank
State Street Bank and Trust Company, or State Street, is a custodian bank specializing in services to collective investment funds, insurance companies, mutual funds and their advisers, operating companies and non-profit organizations, corporate and public pension funds,. It is a subsidiary of the State Street Corporation.
State Street, and its sister company State Street Global Advisors (SSgA), a registered investment advisor, constitute the primary operating companies within parent company, State Street Corporation.
State Street Bank and Trust Company is the second oldest financial institution in the United States.
History
In 1995, State Street announced its acquisition of Kansas City, a custodian and securities servicer Investors Fiduciary Trust Co. based in Missouri. Kansas City had nearly $130 billion worth of assets under custody. The acquisition reinforced State Street's market leadership and raised amount of total assets under custody to $1.8 trillion.
In 2003, State Street purchased securities services division from Deutsche Bank for $1.5 billion. This deal made State Street the largest security services firm, surpassing The Bank of New York Mellon and JP Morgan Chase in the top position.
In 2007, State Street acquired with nearly $4.5 billion Investors Financial Services, parent company of Investors Bank & Trust. State Street exchanged 0.906 shares of its stock for one share of each Investors Financial Services common stock. It was a 38% of increased earning over the closing price of Investors Financial stock. The deal was finalized on July 2, 2007 and made State Street the world's second largest custodian with approximately $14.1 trillion of assets under custody.
In 2010, State Street made purchase of Mourant International Finance Administration raising State Street's alternative assets under administration, which include hedge fund assets and private equity totaling $600 billion. State Street also acquired the Securities Services business line from Intesa Sanpaolo. Intesa Sanpaolo was one of Italy's premier banking organizations.
Operation
State Street provides core investment custody, fund administration, hedge fund or investment/securities accounting, securities finance and transfer agent services to institutional clients. The service operation covers North American cities including New York City, Boston, Toronto, Kansas City, California, and Irvine. Its footprint can also be found in many other international financial business area such as Frankfurt, London, Cologne, Munich, Grand Cayman, Vienna, Beijing, Hong Kong, Luxembourg, Dublin, and Tokyo. It has recently started outsourcing sections of its operations to joint venture corporations in Pune, Mumbai and Krakow to reduce labor costs and to keep pace with wall street firms and competitor custodians practicing the similar strategy.
State Street also supplies "middle office" services such as trading operations. The bank founded State Street Syntel Services Private Limited (SSSSPL) as an execution unit performing reconciliation for international investment banks.
State Street Global Market
This service section includes products and services such as Currency Management, Commission Management, Futures & OTC Derivatives Clearing, Electronic Trading Platforms, Equities Trading, Portfolio Solutions, Securities Lending, Foreign Exchange, Industry Segments, Enhanced Custody, Sovereign Wealth Funds, Banks and Brokers, Alternative Investments, Collectives, Wealth Managers, and Pension Funds.
The company is equipped with a dedicated global sales and trading force to facilitate 24-hour-a-day access to liquidity, and is named as top 10 provider of FX services to institutional investors worldwide and No. 1 of its flow research among real money clients. The strong securities lending program boasts of above $2.95 trillion average lendable assets in store.
State Street Global Service.
The services include Cash Management, Accounting, Fund Administration, Investment Analytics, Custody, Investment Operations, Alternative Investment Funds, Government Entities, Collective Funds, Insurance Companies, Pension Plans and Wealth Managers.
State Street Global Service has successfully functioned in providing $1.24 trillion in alternative assets worldwide for private equity, hedge funds, fund of funds and real estate, served nearly 1,412 customers in performance and analytics functionality with worth of asset exceeding $11.5 trillion. The reconciliation services deal with $10.3 trillion as middle-office assets under administration.
State Street Global Advisors
State Street Global Advisors is the asset management business section of State Street, one of the world's most influential financial entity serving institutional investors. Backed by a long history of business professionalism, SSgA makes successive investments in the asset management service platform, generating a solutions-driven, client-focused enterprise culture. The Asset Management services includes conceiving strategies of Equity, Multi-asset class, Fixed Income, Cash Funds, Alternatives and Currency Information. The equivalent solution includes Defined Contribution, Investment Solutions and Sub-Advisory Strategies.
The strategies and solutions are designed systematically and with discipline to cater for the needs of clients with various investment objective and of every size. It was awarded the Most Recognized ETF Brand for the 6th year, and was acknowledged as one of the world's largest index managers with $1.3 billion passive equity assets under management internationally, excluding passive equity ETFs.
State Street Global Exchange
State Street Global Exchange is a strategic partner to managers and asset owners, with the help for business insights and effective execution of investment decisions. The strength of this section is to combine capabilities in portfolio performance and risk analytics, research and advisory, information and data management, electronic trading and clearing, as well as with new innovations to meet customers' specific needs. Configurable and Multi-asset class, Global Exchange solutions take into consideration the full lifecycle of a transaction to make the most value out of each deal.
Global Exchange provides solutions covering crucial components of each trade: optimization & management; portfolio modeling, electronic trading & clearing; investment analytics; data management & aggregation, and investment insights & information; Each solution fragment is a market leading tool to help design and manage investment incentives and strategies.
The solution aims at the optimization of decision-making along the lifecycle of investment activity. From modeling the asset combination to managing collateral and cash, refining trading strategies, the solution provides a means to increase margins and catch up the changing regulatory business environment.
The risk modeling tools, analytics, and live insights with each of the customers' business priorities in record, will assist the plan for new settlement and trading protocols. Investment Analytics is an innovative, multi-asset class trading and investment analysis calculator to assess performance and risk. It will gauge the costs, risks and performance across asset classes. In dealing with more challenging and complex portfolios, the analysis will come into detail without losing the big picture. The concept behind this innovation is conceived by leading academics, resulting in a product with ingenuity and flexibility in multi-asset class analyzing that can be tailored for each of specific requirements. This technologies also include a market pioneering investment risk monitoring and compliance solution that advances and automates pre and post trade investment compliance checking.
Long-Term Liabilities
For the management of this section of service, State Street provides matching tools for asset selection. For the maximum value from investment, investors and regulators are both demanding accountability and transparency, which elevate the standards for risk management into a state-of-art level of competency. With State Street solutions, analyzing risk factors can be done across a broad spectrum of factors and sensitivities, allowing the precise knowledge of company's business position. More of the risk-related solutions are in design and refinement, including trade cost analysis solution and truView.
Electronic Trading
Diverse variety of of multi-asset class e-trading and clearing products are designed and promoted to meet new needs as the electronic trading trend continues to bloom. As electronic trading and clearing is practiced within asset classes, deployment of business transaction onto the right platform becomes a crucial driver of success. Whether in the foreign exchange trading, cash or swaps, fixed income, customers can have the convenience to choose among different range of global platforms and associated expertise for liquidity, exceptional pricing, analytics and clearing services. The wider range of protocols are considered and prepared, to help to integrate customers' exchange-traded positions.
FX Trading
State Street is the leading international platform for trading FX. Across asset classes, company's neutrality and strong capital base make it superb partner for collateral management, trading, clearing and custody, and related workflow solutions. The integration of execution capabilities and order management helps the customers catch up with and be head of, the fast-changing markets.
Investment Insights & Information
Information-based solutions and proprietary insights are the necessity to live upon and beyond financial markets. New infrastructures, evolving regulatory frameworks, and margins pressure are the derivatives of the constantly transforming global market, demanding a responsive act based on in depth understanding of the market place. State Street's research and advisory solutions draw on expertise and experience providing data and insights into customer response. With strategies of across asset classes, State Street research unit is committed to conducting feasible and safe analysis to fit specific demands.
The research team is composed of leading academics and experts from State Street Associates, globally recognized for its innovative achievement in linking risk and liability management with the front office. The combination proves a success in its capability of providing custom indices and benchmarks, and live pricing. Among other things, State Street's compliance updates, custom advisories and investment strategies are designed to help improve investment decisions.
The Mission of the Goal and Service
State Street partners with majorly institutional investors around world to provide complete suite of financial services, including investment research and trading, investment management, and investment servicing.
Whether as an asset owner, asset manager, insurance company, pension fund or official institution, they can rely on the expectation for conquering the challenges, superior performance, and a business invincible now and in the future.
A Partner in Performance
Positioning itself as a strategic partner, State Street is devoted in helping the customers to embrace every potential opportunities and mitigate risks and challenges, making them a more resilient and efficient industry player. Innovatively designed and finely implemented services and solutions will provide the access to market vantage point, integrated services and analytical tools, together with company's expertise and market insights. Whether the daily business is around data, risk, and transparency, or the fret is about more complex challenges relating to struggling markets or regulations, State Street will partner with you along the path.
The company sees it long-standing client partnerships as a testament to success. The figures signifies the company's pride of maintaining its top 100 clients for more than 20 years' sound and steady business relation.
Risk Mitigation
The management in the business always focuses on risk. And today's global financial market escalates the risk management to the top priority of business concerns. State Street has services, solutions, professional experts all recognizing and emphasizing strong risk controls, and the design of all the solution expands the customers' capacity to manage risk across a broad spectrum, including trading, financial, investment, operational and even reputational.
Insight
State Street's research team is built through partnerships with academia and industry, and the fruit is the data and insight generated by company's internal talents. Each research project is targeted at making informed and intellectual investment decisions. Each practice will place the customers as spearhead of the latest industry trends and best operations. Additionally, State Street's international coverage and perspective will help the customer stay ahead of the latest market and regulatory developments.
Aligned Interests
Within the keen competition of the market, State Street strives to avert many of the conflicts that might allow the competitors to usurp company's own customers' territory. The company is investing to build customer loyalty, encourage experience and information sharing, and focus on new innovations and maintain the constant attention from customer.
Social Responsibility
State Street is named as the Best Corporate Citizens in fulfilling corporate responsibility. The award numerically rates the nominees on performance in seven categories: employee relations, climate change, financial, environment, governance, philanthropy and human rights.
According to Corporate Responsibility Index, State Street has relentlessly focused on integration of responsible business practices into the essence of the business operation and driven the constant improvement of business impacts in environment and society as a whole.
Community Presence
At State Street, the company is devoted to improving the economic well fare of the communities, both domestically and internationally. State Street's Corporate Citizenship group and Strategic Loan and Grant Program are structured for and aiming at helping the less-advantaged citizens to equipped with more of the skills to succeed
The programs are promoted at 38 spots and 25 countries in Asia, Africa, Europe, Australia, North America and Japan. Within the offices around the world, State Street employees are enthusiastically volunteering in regional committees that recognize and acknowledge community needs and partnering with local non-profit organization to make things happen.