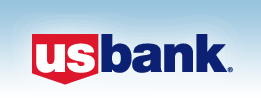 U.S. Bancorp
Phone
:
503-US BANKS 503-872-2657
Head Office
Headquarters
Minneapolis, Minnesota
USA
Description
U.S. Bancorp
U.S. Bancorp is a financial services holding company in the U.S. with headquarter in Minnesota. U.S. Bancorp is the parent company of U.S. Bank National Association, the 5th largest bank in the United States with $364.0 billion in assets and the same ranking in the U.S. in terms of deposits of $250.5B. The company is also ranked as 4th largest in the US financial industry due to the total number of branches of 3,081 serving 25 Western and Midwestern states and 4,906 ATMs. U.S. Bancorp has products and services ranging from regional consumer and business banking, wealth management services to national wholesale and trust services, and with its global payments services to more than 15.8 million customers worldwide. The company has employees of more 64,000 people.
History
The U.S. Bank has its predecessor, United States National Bank of Portland, established in Portland, Oregon in 1891; The bank then renamed as the United States National Bank of Oregon due to its 70 years struggle and prominence in this state. In 1902, the United States National Bank of Oregon acquired Ainsworth National Bank of Portland, and continued to use the name the U.S. National Bank. U.S. National was one of the first banks to create a bank holding company —U.S. Bancorp.
In 1997, U.S. Bancorp was merging with First Bank System with First Bank System gaining renewed vitality, unchanged corporate headquarter in Minneapolis, and more prestigious fame from the U.S. Bancorp.
In 1999, Firstar purchased Star Bank, and acquired Mercantile afterwards. The present-day company was formed when Firstar bought U.S. Bancorp in 2001. While Firstar was the buying company, it adapted its name to U.S. Bancorp and subsequently moved its headquarters to Minneapolis.
In 2001, two business sectors of Firstar are transferring under the U.S. Bancorp banner, the first financial strategic move since the Firstar/U.S. Bancorp merger.
Within one month of October 2009, US Bancorp initiated four acquisitions to expand its presence: US Bancorp acquired the mutual fund administration and accounting servicing division of Fiduciary Management, Inc. U.S. Bank announced its purchase of the bond trustee business of First Citizens Bank, which at that time is a subsidiary of First Citizens BancShares Inc. U.S. Bank bought the Nevada banking operations of BB&T Corp. US Bancorp closed the deal to purchase FBOP Corporation's affiliated banks from the FDIC: National Association (AZ), BankUSA, Citizens National Bank (TX), Madisonville State Bank (TX), Community Bank of Lemont (IL), Pacific National Bank (CA), North Houston Bank (TX), San Diego National Bank (CA) and Park National Bank (IL), etc. (In a different move, US Bancorp afterwards sold the three banks from Texas to Prosperity Bancshares in Houston in 2010.)
In 2011, US Bancorp purchased the whole set of deposits and assets from First Community Bank of New Mexico, which was a remarkable milestone for U.S. Bancorp's first entry into New Mexico, its 25th state of operation.
In early 2012, US Bancorp acquired the deposits and assets from collapsed BankEast in Knoxville, Tennessee. The business of the failed company was terminated by state regulators. With the acquisition, ten branches from BankEast were rebranded as US Bank branches in the following week.
In early 2014, US Bancorp announced its intention to acquire nearly 100 branch offices of Charter One Bank from RBS Citizens Financial Group. The deal will continue to be processed until mid of 2014, and with its success, the market share of U.S. Bancorp will be doubled in this area.
Operation
U.S. Bancorp, including its subsidiaries, U.S. Bank, offer a comprehensive suite of class-quality financial products and services to individual customers, small and medium businesses, organizations, nonprofits, institutions, and government. U.S. Bancorp has four major lines of operation serving clients from all walks of society.
Consumer banking
Consumer Banking contains products and services aiming for a wide range of consumer market and small businesses. The whole suite of product and service package includes metropolitan banking, community banking, consumer lending, small business banking, workplace banking, mortgage banking, 24-hour banking, student banking, and investment product options from U.S. Bank, such as brokerage, and financial planning and insurance products and services from U.S. Bancorp Investments, Inc., an associate of U.S. Bank.
U.S. Bank Equipment Finance – Distribution Finance Services are programs and services tailored for the consumers in the construction equipment markets and material handling markets. The services have the specialty in retail financing products and custom wholesale. The service unit is associated with different lines of equipment manufacturers and dealers across the United States and Canada.
The products and services include: Vendor finance programs for manufacturers, including private label and sub-branded programs, Retail financing for dealers' customers, working capital, Inventory and capital equipment financing for dealers.
The programs cater for both new and used equipment financing, offering 24/7 on-line and mobile account access with an easy and efficient application process. The programs also provide comprehensive financing plan with various rate option. The products include: Capital equipment loans, Borrowing base lines and Working capital, Rental fleet loans and Floor plan for Wholesale.
Wholesale Banking
Wholesale Banking includes services of depository, lending, investment, treasury management, international trade financing, and various other financial services targeting at middle-sized market, public-sector clients and large corporate..
U.S. Bancorp's wholesale banking has customers of large companies, municipalities and nonprofit organizations. The following is the major functions serving wholesale banking at U.S. Bancorp: Middle Market Commercial Banking, Correspondent Banking, National Corporate Banking, Commercial Real Estate, Foreign Exchange, Dealer Commercial Services, Government Banking, Specialized Industries and Finance, Business Equipment Finance & Leasing, International Banking, Small Business Administration (SBA) Division, Treasury Management, Title Industry Banking, Homeowners Association Banking.
Among products and services within the Wholesale Banking segment, the Deposit and Payment Solutions provide outperforming payment program that supports streamlined payment processing and superior cost savings. U.S. Bancorp's financial experts offer various choices of checking accounts to match particular individual or business needs. The Treasury Management, within which there are Depository Services, Disbursement Services, Collection Services, Information Reporting Services, are all the solution for managing the cash flow with optimal efficiency.
International Banking takes advantages of the impact and international business coverage of U.S. Bancorp, joined with country and regional specialists, and advanced information technology, to offer expertise and assistance in trade negotiation and financing solutions, and risk assessment for the business and individuals to acquire meaningful and profitable global experience. International Banking includes Foreign Exchange Services, Currency Risk Management, Transaction International Payments, International Trade Finance, E-Commerce Solutions.
Payment Solutions in Wholesale Banking are unique and designed for different challenges. Whether for safe and fast transactions, industry-specific technology or custom processing alternatives, U.S. Bank Payment Solutions will have the tools and resources for choice. Nowadays customer businesses can even be supported by U.S. Bancorp's expertise in electronic payment services to develop more cost-effective and flexible procession.
Healthcare Payment Solutions provide completeness of payment solutions specializing in healthcare sector, such as healthcare employers, consumers (patients), providers (doctors/hospitals) and insurance companies/TPAs. The solution leverage all aspects of healthcare-specific operations and partnerships to give its products broader and robust capabilities and functionality.
Wealth Management & Securities Services
Wealth Management & Securities Services of U.S. Bancorp offers services for individuals, businesses, institutions and municipalities to help build, control, preserve and safeguard wealth, as well as provide custody, delivery services. The business line includes: Ascent Private Capital Management, U.S. Bancorp Insurance Services, LLC, Institutional Trust & Custody, U.S. Bancorp Investments, Inc., Corporate Trust Services, The Private Client Reserve, U.S. Bancorp Fund Services, LLC, U.S. Bancorp Asset Management, Inc.
U.S. Bancorp has a team of service oriented investment management professionals. Their insights and guidance are the invaluable contribution for customers' confident and focused investment decisions. The business approach is to prioritize customers' objectives, rendering the recommendations and counseling disciplined and highly personalized. Investment Products and Financial Services of U.S. Bank and its associate, U.S. Bancorp Investments, Inc., are equipped with advisors with expertise of broad array of banking and insurance, investment products and services. They are professional and proficient in defining purposes and goals of customers' business, and will work with them to conceive functioning strategy to address the need and accomplish business aspiration.
Private Banking
Private Banking is a highly specialized service division within U.S. Bank, devoted to the service for most complex and diversified financial needs of Private Clients.
IRAs and Retirement Services will help the senior customers identify the choicest retirement option according to financial circumstance and individual economic condition. The service package includes rollovers, Roth IRA conversions, contributory Traditional and Roth IRAs, and more. Retirement Income Planning is an additional operating investment manager accompanied with U.S. Bancorp Retirement Services. The target customers are those veterans approaching retirement age, or those already retired. The planning manager focuses on retrieving the best benefit through professional financial planning in this stage of life.
U.S. Bancorp encourages and supports financial literacy and advancement among its customers. Invest On Your Own is a motto that the company promotes within its Investment Management segment. U.S. Bancorp provides tools and resources from Investment Managers and Investments online brokerage to facilitate individual investment and build confidence. As a backup support, Personalized insurance strategies through U.S. Bancorp Investments will help the customers safeguard their profit from investment and build wealth from ideas, initiatives and corporate business assistance.
Education Funding is aiming for the students struggling with the rising cost of education. The funding service provides expertise for setting up education, funding and development plans, and providing custodial accounts and Coverdell education savings accounts to realize dreams.
Social Responsibility
Charitable Giving
U.S. Bank U.S. has established Bank Foundation, Community Affairs and Corporate Giving programs to contribute to the strength and well-being of communities. The collective foundations have total annual funding reaching $47.7 million.
Bank Foundation
The U.S. Bank Foundation provides cash offerings to non-profits devoting in the areas of education, artistic and cultural enrichment and economic opportunity. Accumulatively, the U.S. Bank Foundation has donated above $23.2 million granting fund.
Corporate Giving
Nonprofit Sponsorship programs are culminating achievement of company's philanthropic initiatives. The program sponsors arts and cultural events of multifarious nature from theater festivals, major art to local fairs, in order to emphasize the diversity of talents and build and cultivate interests throughout the communities. U.S. Bank has contributed over $24.5 million in nonprofit sponsorships and corporate contributions.
Within the company, U.S. Bank is devoted into the partnership with employees to develop and bolter the community. The company values employee's involvement in each contribution requests, committed actions and supports employee for their share of commitment in giving programs that are designed to prioritize employees' preference and focus for U.S. Bank Foundation's contribution.
The Dollars for Doing program is designed to encourage volunteerism and voluntary donation. The initiative is to support employee volunteer efforts within the community, and monetary donation to charity organizations where they are volunteering. This program will count employee volunteer time spent in a selected range of nonprofit organization with a rate of $5 per hour to maximum 40 hours per calendar year.
Employee Matching Gift Program
The U.S. Bank Foundation also includes Employee Matching Gift Program which exchanges contribution value into dollar-for-dollar cash. The program will record and calculate the contributions of cash and stock given by U.S. Bank employees to higher education institutions, nonprofit or charity organizations at a unit value from minimum $50 up to maximum $1,000 per year, or $3,000 for those working in nonprofit boards.
Community Affairs
As understood by U.S. Bancorp, a healthy community means people, hopes, dreams and future. To achieve this mission, U.S. Bancorp is working with its specialty. Products and services are provided to meet variety of needs. Such as innovative mortgage program, which is specifically served for first-time homebuyers, is a sample of U.S. Bancorp's taking on social and economic responsibility for benefiting productive small businesses, fostering affordable housing, and reviving cultural vitality of community.
It's a big ambition not to be accomplished alone. That's U.S. Bancorp's awareness of corporate partnership, to collaborated with numerous companies, organizations, even rival banks, across 25-state business area to afford economic housing plan, bolster financial revitalization and offer education and training to customers, small businesses, and first-time homebuyers. It's out from the same initiative that the company is devoted in offering leadership and financial sponsoring with regional and national equity funds. Similar efforts can also be seen in the investment in Low Income Affordable Housing Tax Credit projects to advance the setup of affordable housing units.
Established
St. Louis, Missouri (1850), Milwaukee, Wisconsin (1853), Cincinnati, Ohio (1863), Minneapolis, Minne