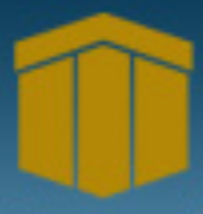 First Merchants Corp
Phone
:
(765) 747-1382 or (800) 205-3464
Email
:
customerservice@firstmerchants.com
Head Office
Headquarters Muncie, Indiana, USA
200 E. Jackson St
Muncie, IN 47305
(765) 747-1500
Description
First Merchants Bank was originally known as the Merchants National Bank of Muncie, Indiana and it was organized during the Panic of 1893 by a group of service-minded businessmen who recognized a need in their community and acted to fulfill that need. Spearheaded by Hardin Roads, a former successful wholesale grocer, the enterprising men invested capital of $100,000. This was the only time it was necessary to raise capital through outside sources. First Merchants Bank has survived panics, depressions, and wars to become the leading financial institution in East Central Indiana.
There have been four homes for the main office of First Merchants Bank. The original bank was in a room at the northeast corner of Main and Mulberry streets, then known as the Little Block. Proof that the businessmen had been right in recognizing the need for banking services in Muncie was visibly demonstrated in 1904 when space requirements dictated a move to larger quarters across the street, to the northwest corner of the same intersection, in what was known as the Neely Block. Ten years later in 1914, the bank was established in its own "new" building at Jackson and Mulberry streets. This familiar Muncie landmark, with its impressive Corinthian columns, served for 58 years, undergoing two major renovations. The 1914 building fell to the wrecker's ball in August of 1972, as a new modern structure assumed the role of providing financial service to future generations of First Merchants Bank customers.
Frank Bernard succeeded as president when Mr. Roads died in 1923. During the depression's enforced "Bank Holiday", Merchants National Bank placed no limitations on depositor withdrawals. Because of the bank's sound economic position, Muncie continued to do business as usual when money - even one's own - was not always available elsewhere.
A merger of Merchants National Bank of Muncie, Delaware County National Bank of Muncie and Merchants Trust & Savings Company was announced in 1933. First Merchants Bank and Merchants Trust & Savings Company (now American National Bank) survived the consolidation. These two banks were reorganized as independent institutions in 1946, the same year Chester Wingate was elected president of First Merchants Bank on the retirement of Frank Bernard.
Branch banking came to Delaware County in 1951 when Merchants National Bank opened the Madison Street branch. Two more branches were added with the purchase of the Muncie Banking Company in 1953.
In January of 1958, William P. Givens was elected the fourth president of the bank, and the "new era" in Delaware County banking was initiated. Record levels were achieved in all facets of banking activities including loans, investments and trusts. In the face of mounting inflation, the prospect for prosperity had never appeared greater.
Established
1982 (First Merchants Corporation)