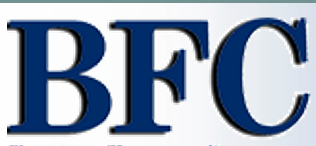 BFC Financial Corporation
Email
:
slyn@bfcfinancial.com
Head Office
2100 West Cypress Creek Road
Fort Lauderdale, FL 33309-1823
Description
BFC Financial Corporation is a diversified holding company based in Ft. Lauderdale, Florida. We expect that BFC's value enhancement and growth will be dependent in large measure by the degree of value enhancement and growth of its key subsidiaries and primary investments, particularly BankAtlantic Bancorp, Bluegreen Corporation and Benihana, Inc..
BFC's objective is to create long-term value for our shareholders through profitable growth of our portfolio companies and appreciation in the value of our investments. We strive to continue achieving the maxim that defines BFC…Building Foremost Companies.
BFC has been in existence since the 1970s. The BFC family has invested in or acquired businesses that compete in a variety of industries.
The building of BFC's modern foundation began in the 1980s with our control investment in the predecessor to Florida-based BankAtlantic Bancorp (NYSE:BBX), a company that, nearly twenty years later, still represents one of our largest holdings.