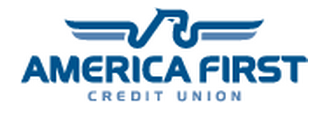 America First Federal Credit Union
Phone
:
(801) 223-3900, (435) 734-3600,
Email
:
support@americafirst.com
Head Office
Headquarters Riverdale, Utah, USA
PO Box 9199
Ogden, Utah 84409
1-800-999-3961
Description
In 1939, at Fort Douglas in Salt Lake City, Utah, 59 members of the National Federation of Federal Employees, Local No. 650, instituted the Fort Douglas Civilian Employees Credit Union. On June 23, 1947, the finance office of the U.S. Army at Fort Douglas was moved to the Utah General Distribution Depot in Ogden, Utah, and the credit union moved with it and renamed itself Federal Employees Credit Union. In 1960, with the addition of the Naval Supply Depot in Clearfield, Utah, the credit union was now affiliated with four military installations, the other three being the Utah General Depot, Hill Air Force Base, and Fort Douglas. Utah-chartered credit unions began serving anyone in the state and the credit union changed its name to America First Credit Union in 1984.
In 1994, it marketed residential mortgages with incentives such as no fees for first mortgage refinancing, a quarter-point reduction in the interest rate if payments were to be deducted automatically from an America First chequing account, and a quarter-point reduction for mortgages of less than half the residence's appraised value.[2]
Beginning in 1998, a series of legal and legislative restrictions were placed on America First Credit Union's field of membership and its ability to make business loans. In 2003, America First became federally chartered to protect its membership and serve its business members. In 2004, it opened its first branch in Summit County, Utah, since the federal charter allows it to serve that county as well.[3]
In 2005, it announced that it would offer Small Business Administration loans to its members.[4] In 2007, the credit union, many of whose members serve in the military, hosted Operation Best Wishes.[5]
On August 12, 2009 America First acquired Las Vegas based Community One Federal Credit Union following its closure by the National Credit Union Administration.[