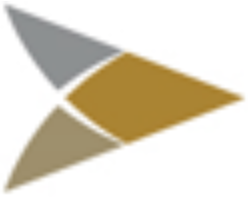 Bank of New York Mellon
Phone
:
U.S.: +1 866 463 4973, International: +1 203 369 1408
Head Office
Headquarters
1 Wall Street, Manhattan,
New York City, New York, U.S
Description
Bank of New York Mellon
The Bank of New York Mellon Corporation, commonly known as BNY Mellon, is a multinational financing and banking services corporation founded on July 1, 2007, an outcome ensuing the merge of Mellon Financial Corporation and The Bank of New York.
The company owns more than US$1.4 trillion in assets under management and US$27.69 trillion under custody and administration, making it the largest deposit bank worldwide. The Bank of New York Mellon has more than 48,700 employees worldwide and has business operation in six principal financial services segments including asset management, advisory services, broker-dealer, asset servicing, treasury services, issuance services and wealth management.
The Bank of New York Mellon is the oldest financial banking corporation in the U.S., with its predecessor firstly established of the Bank of New York in 1784.
History
The history of Bank of New York Mellon Corporation features more than two centuries of heritage and later struggling development through numerous acquisition and merging.
Bank of New York
The Bank of New York was established 1784 in New York City. When the New York Stock Exchange was first opened In 1792, The Bank of New York was the first company to be traded in the Exchange market.
In the early 1900s, the Bank of New York started its expansion and thrived in extended business. In July 1922, the Bank of New York was merged with the New York Life Insurance and Trust Company completed merge. In 1948 and 1966, the Bank continuously increased its territory by merging with the Fifth Avenue Bank, and with the Empire Trust Company. That same year, 1966, the Bank of New York launched its Europe offices in London. The up and running of the London office was the watershed moment for the bank charging into international market place. In 1969, the bank created its holding company, which afterwards functioned instrumentally for the expansion and growth of the Bank outside New York City.
Mellon Financial
"T. Mellon & Sons' Bank", Mellon Financial's original, was founded in Pennsylvania. in 1896. In 1902, T. Mellon & Sons' was renamed into Mellon National Bank. Mello National Bank was merged with the Union Trust Company in 1946. The name of the newly established organization was the Mellon National Bank and Trust Company, it was at that time Pittsburgh's first bank of US$1 billion value.
In 1929, Richard created Mellbank Corporation. In 1946, Mellon National, the Union Trust Company and Mellbank merged into Mellon National Bank and Trust Company. A restructure of the company in 1972resulted in Mellon Bank, N.A., a new name for the company, and the birth of a holding company, Mellon National Corporation.
In 1983, Mellon purchased Central Counties Bank of State College and Girard Bank of Philadelphia, in the next year, Mellon National Corporation was transformed into Mellon Bank Corporation. After the establishment, Mellon Bank Corporation bought Northwest Pennsylvania Corporation of Oil City. In 1986, Mellon acquired Commonwealth National Financial of Harrisburg, and in 1991, continued its purchase of United Penn Bank of Wilkes-Barre. The next year, Mellon added 54 branch offices of Philadelphia Savings Fund Society into its ownership.
In 1993, Mellon bought AFCO Credit Corporation from The Continental Corporation, in the same year the company announced its intention to acquire The Boston Company, the subsidiary of American Express. In the following year, Mellon merged with the Dreyfus Corporation, starting to initiate its own mutual fund business. In 1998, Mellon acquired 1st Business Bank of Los Angeles, United Bankshares, Inc., of Miami, and Founders Asset Management.
In 1999, Mellon Bank Corporation was renamed into Mellon Financial Corporation. In 2004, Mellon announced its plan to purchase Safeco Trust Company from Safeco Corporation in Seattle. The same year, Mellon Financial Corporation owned outstanding shares of Pareto Partners in London and offered them floor space in Mellon Financial.
Merger
In 2006, Bank of New York and Mellon Financial Corporation announced both agreed-upon plan to merge into the world's largest asset management and securities servicing financial entity. The new company, named as BNY Mellon, is the world's leadership in providing asset service by a considerable margin, with more than US$26.3 trillion of assets under custody, and corporate trustee with US$8 trillion value of assets under trusteeship. It tops among the 10 international asset managers with above US$1 trillion of assets under management.
It ranks among one of top-10 U.S. wealth manager as well with over US$160 billion of client assets, and is a leading global payments and U.S. cash management provider. The company has pro-forma market capitalization around US$50 billion and earns its yearly revenues of about US$13 billion. The company has employed 40 thousand staffs around the world, operating in 37 countries, serving over 100 market sectors. The company provides financial services for corporations, institutions, and high-net-worth individual customers, through a globally deployed team. It also has service of more than US$11 trillion in outstanding debt.
Operations
The Bank of New York Mellon has business operation all over the world in over 100 markets, 36 countries and hires more than 48,000 employees. The group's U.S. and global headquarters is strategically deployed at One Wall Street. The group's APAC headquarters is in Hong Kong and EMEA at One Canada Square, in London.
Industry Solutions
BNY Mellon specializes in customized services to meet specific needs of various industry segments. The service solutions include investment services and investment management offerings to cater for distinct needs of the following industry segments: Banks, Consultants, EMEA Insurance Companies, Broker-Dealers,Insurance Companies, European Pensions, Sovereign Institutions, Investment Managers, U.S. Retirement Plans, U.S. Federal Government.
Investment Services
BNY Mellon Investment Services release a complete suite of operational solutions that support efficient assets investment, business conduct and various engagement in business markets all around the world. The dynamic mix of Investment Services bolster the capacity of risk management, improve the transparency in each transaction and enhance operational efficiency.
As an industry-leading investments company, BNY Mellon's services and solutions are designed to meet specific needs rising from every phase of the investment lifecycle, whether it is to create, hold, trade, restructure or distribute assets. The business expertise also includes global payments solutions and cash management that will monitor, manage and optimize cash flow throughout the full cycle of global business transactions.
With unparalleled understanding of investment and management, BNY Mellon Investment Services have developed lines of capability to power financial success, it provides: access to Capital and Liquidity, such as Global Collateral Services, Depositary Receipt Services, Corporate Trust; capable execution and streamline procession in the areas of, Treasury Services, Central Securities Depository, Broker-Dealer Services, Pershing; and insightful Servicing Investments, including, Fund Administration, Asset Servicing, Data Services, and Alternative Investment Services.
Investment Management
BNY Mellon Investment Management is among the top of U.S. wealth managers, and pioneering investment management organizations around the world. The business entity is consisted of several operating units functioning in different areas, they are wealth management organization, BNY Mellon's affiliated investment management firms, and global distribution companies.
Rooted in local and spreading influence throughout the world, the company's expert team has developed a sharp and farsighted understanding of local, as well as global requirements. With extensive experience in perceiving, catering and responding to the investment and financial needs of corporations, pension plan sponsors, endowments, foundations, advisors, individuals and families, intermediaries, governments and family offices, BNY Mellon Investment Management is devoted to industrial innovation for every specific need.
Wealth Management
As nation's proven solution provider, BNY Mellon Wealth Management delivers class-quality capabilities tailored to the clients distinction: Wealthy Individuals and Families, Planned Giving Programs, Family Offices, Professionals and Institutions, Endowments and Foundations.
Social Responsibility
Invested in People
In BNY Mellon, corporate social responsibility a key ruling the fulfillment of its role as a principal international financial institution. To company and to employees, corporate social responsibility is about investment in the individuals, corporate units, global existence, futures and prospects, to deliver what's most crucial to stakeholders and the organization itself as well.
BNY Mellon's 50,000 employees worldwide have backed each success story along company's more than 200 years history. The professionalism is the motto. The goal is to offer the company's diverse and talented workforce with opportunities and challenges for their success and advance.
We're powered by excellent talent.
The people of BNY Mellon's commitment is to deliver excellence. Their convincing performance is louder than the words. In company's profound legacy, it is driven forth by all levels of talent encompassing the whole hierarchy of the organization. The belief that talented people are gravitated toward world-class organizations is the leading principal for the management to encourage individuals for their greatest potential to achieve their goal. The management is determined to be the employer of choice for the well fare of its most desired talent around the world.
Diversity and Inclusion
In BNY Mellon, every success has to be attributed to the support provided to the people in their advance in diversified cultural engagement that combines collaboration and innovation. From every individual with the capacity to accommodate, and the teamwork that safeguards and bolsters diversity to a culture that is rooted with integrity and trust, BNY Mellon holds firm its values and visions in every practice of business, implemented in every one of each locality around the world. That's what distinguishes the company from other organizations and promotes consistently new and better ways to deliver services.
The endeavor for diversity and inclusion starts from leadership initiatives. Management is constantly putting efforts into reinforcement of leadership engagement, cultivating and preserving accountability for diversity efforts companywide. Within the organization, an inclusive culture is being built to leverage employee resource groups and regional capacities to integrate diversity and inclusion incentives throughout all functions, business lines, levels and geographies. Diversity-driven brand, marketplace, thought and eminence are the compass of the business operation and ideal, and the guidance for the client focus. The sweat and blood will be present and approved in the revenue generation, company growth opportunities and client relationship development. Every step along the progress will be monitored and tracked for the continuous development.
Invested in Market Integrity
The management policy separates the operation into the category: Corporate Governance, Corporate Compliance, Transparency, Ethics, Operational Reliability and Effectiveness, Political Activity, Responsible Investments.
In BNY Mellon, corporate social responsibility is an essence in the fulfillment the company's role as a leading global financial institution. Market integrity is one of the mostly emphasized areas of concentration for the company. In BNY Mellon, clients' trust is not gained, but earned by every effort of maintaining highest standards of integrity within business practices, products and solutions. Company is dedicated to contributing to the health and wholeness of the global markets through the resiliency of the business nature and effectiveness of the functioning.
Invested in World
As a major employer in the financial arena and a community contributor to world in a grandeur sense, BNY Mellon makes local community betterment as a commitment for improved living and work, and conceives solutions for the world's most urgent issues.
Community Commitment
In BNY Mellon, the advance of community commitment is based upon innovation and forethought. The company strives to make a perceptible impact through employee community involvement, volunteerism, diverse supplier development, strategic philanthropy, human rights advocacy and environmental stewardship.
Community Partnership
Through company's Community Partnership program implemented worldwide, the company and its employees partner with community units, charity and non-profit organizations to optimize the social and economic conditions where the business is taking place and where the employees, local residents, students, homelessness, live and work. Community Partnership combinely offers sponsorships, charitable grants and the dedicated, consistent involvement of company's employees to make the betterment of communities around the world and society a reality,.
BNY Mellon is providing support for activities and organizations that benefit individuals and communities through a variety of channels: Charitable Grants and Sponsorships, BNY Mellon Foundation, BNY Mellon Foundation of Southwestern Pennsylvania and Employee Community Involvement and Company Matching Donations.
Powering Potential program, BNY Mellon's specialized philanthropic focus, is designed and devoted for those in need of living basics, educational provision, professional counseling and workforce development. The Powering Potential program includes Pathways Program, a globally oriented workforce development initiative providing education, career development opportunities and job training to help vulnerable youth make the transition into adulthood.