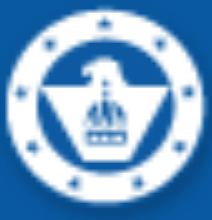 Capitol Federal Savings Bank MHC
Phone
:
1-888-8CAPFED, 1.888.822.7333,
Email
:
http://www.capfed.com/content/site/en/home/about/contact/email.html
Head Office
Headquartered in Topeka, Kansas.

700 S. Kansas Ave.
Topeka, KS 66603-3894
P.O. Box 3505
Topeka, KS 66601-3505
Description
Capitol Federal has been True Blue® for more than 115 years.
Throughout our history, we have remained steadfast in our commitment to the American dream of homeownership and dedicated to our corporate philosophy of Safety in Savings, Sound Lending Policies and Quality Customer Service.
Capitol Federal is the premier residential lender in Kansas and boasts more than $8 billion in assets. In addition to single-family residential lending, construction loans and other consumer loans, Capitol Federal offers a variety of retail deposit accounts, including checking, savings, money market, IRA and certificates of deposit. With 35 traditional branches and 10 in-store locations, the Bank has a network that extends across the state of Kansas.
CapFed was founded in 1893 and is headquartered in Topeka, Kansas.