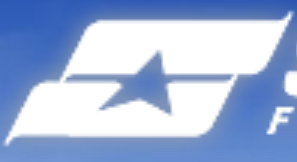 Security Service Federal Credit Union
Phone
:
1.800.52.SSFCU (77328), 1.888.415.7878
Head Office
Headquarters San Antonio, Texas, USA
P.O. Box 691510, San Antonio, TX 78269-1510
Description
Security Service has always defined industry leadership by more than just size and market share. Our internal measures of success extend to corporate responsibility, volunteerism, and participation in the communities we serve. This culture of service starts at the top of our ranks and extends down through our Volunteer Corps of hundreds of employees. Click on the tabs below to learn more about Security Service's history, leadership, and scholarship programs.​
In 1956, Security Service Federal Credit Union opened its doors with eight members and $25 in deposits. The credit union was founded as a not-for-profit, member-owned financial cooperative to serve the fiscal needs of the members of the U.S. Air Force Security Service Command and their families. Since those humble beginnings, the credit union has expanded to include not only military members but a large and diverse number of members from companies, organizations and geographic areas throughout the southwestern United States in its field of membership. Security Service is the eighth largest credit union in the country, serving more than 865,000 members worldwide. There are now more than 2,330 ways to qualify for membership.
Headquartered in San Antonio, the credit union has 37 locations in Texas, 19 in Colorado and 14 in Utah. Service areas in the Central Region include Central Texas, the Rio Grande Valley and the Coastal Bend. Mountain Region service areas include El Paso, Pueblo, Colorado Springs, Denver, Aurora, Fountain, and Northern Colorado. The credit union's newest market is Utah, with locations in Salt Lake City, Provo, Riverton, Sandy, South Jordan, St. George, Orem, Pleasant Grove, Springville, American Fork, and Payson.