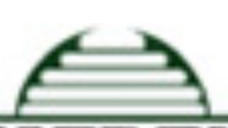 Provident Financial Services Inc.
Email
:
adam.samy@providentnj.com;peggy.miskewitz@providentnj.com
Head Office
Headquarters Jersey City, New Jersey, United States
Description
The Provident Bank - Growing with New Jersey
No bank in New Jersey, and few in the United States, can look back on a heritage as long and rich as The Provident Bank's.
Provident was founded in 1839 and has served more than eight generations of customers.
In the nineteenth and early twentieth centuries, many immigrants came to America in search of a better life and settled in Jersey City, "America's Golden Door." Provident was there to serve the financial needs of these new citizens and to help them get started in their new country. Provident's founders pledged to invest its depositors' money prudently for mutual and equal benefit, and both the bank and its customers flourished. By the 1960s, Provident was operating six thriving branches in Jersey City. In the 1970s, banking regulations changed, allowing banks to expand beyond their home areas. Provident seized this opportunity and established its first out-of-town branch in West New York. As territorial restrictions on banks continued to change over the years, Provident expanded outside of Hudson County, acquiring banks in Dunellen and Bloomfield, and opening new branches in Bergen, Essex, Monmouth, Ocean, Somerset, Middlesex and Mercer counties. In 2003, Provident converted from a mutual savings bank to a stock ownership savings bank, giving it greater flexibility to structure and finance the expansion of its franchise and its scope of services. Concurrently, Provident established a foundation to support charitable causes in the communities it serves.
Provident merged with First Sentinel Bancorp (First Savings Bank) in 2004 and immediately acquired a commanding presence in the growing central New Jersey market, particularly Middlesex County. In 2007, Provident acquired First Morris Bank and Trust, gaining nine additional branches in Morris County.
Provident continues to seek new ways to provide its business and personal banking customers with the products and services they need to manage their financial resources in an increasingly complex environment.