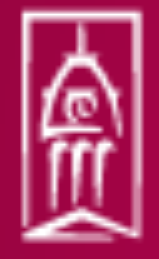 First Commonwealth Financial Corporation
Phone
:
1-877-816-1801, 1-800-711-BANK (2265).
Email
:
https://www.fcbanking.com/banking/onlineapplication/unsubscribe/re-subscribe.asp
Head Office
Headquarters Indiana, Pennsylvania
Description
Putting our customers and neighbors first. It might sound like an unconventional idea these days, but at First Commonwealth, making time to put the people and the communities we serve above all else is the way we've been doing business since 1982. Our philosophy is that the more successful our customers and our communities are, the more successful we will be. That's why we make the time each year to participate in hundreds of community events throughout the 15 western and central Pennsylvania counties we serve. That's also why the employees at our 112 community offices are dedicated to providing every customer an excellent banking experience that meets their unique goals and needs. Day in and day out, we work hard to be the responsible community bank that puts customer service and community commitment first in everything we do. It's the honest, fair and right thing to do.
Established
(1857) as First Commonwealth Bank (1982) as First Commonwealth Financial Corporation