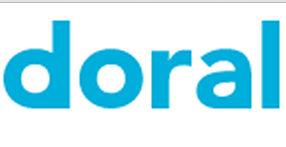 Doral Financial Corporation
Phone
:
787-749-7000 877-D.DORAL1 877-336-7251
Email
:
https://secure.doralbank.com/en/sub-pages/doral-interested.aspx
Head Office
Headquarters San Juan, Puerto Rico
PO BOX 71306
SAN JUAN, PR
00936-8406
Description
Doral Bank is a $10 billion-asset financial institution with 40 branches strategically located throughout Puerto Rico. Doral Bank serves approximately 450,000 customers by providing a full array of financial services in the areas of consumer banking, mortgage, internet banking, commercial lending and insurance. Doral was ranked the 701st & 1,502nd largest company in the world by Forbes by total assets and profits in 2006 with over $19.2 billion in assets.[1]
Doral DRL (NYSE Symbol) has approximately 2,598 employees and three (3) subsidiaries: Doral Bank Puerto Rico, Doral Bank FSB and Doral Mortgage Corporation. The company is headquartered in Puerto Rico.
Doral Bank is the only community bank in Puerto Rico. With a firm commitment to the families, individuals and businesses in our communities, Doral Bank strives to be the leader in financial services, remaining true to its human approach to customers. The individual takes center stage at Doral Bank and this is part of a new focus in banking where the customer plays the leading role in the financial services relationship. Doral Bank's customer-centric vision has led us to design more convenient financial solutions in consumer, commercial, mortgage banking and insurance. Doral Bank is the fastest growing financial services institution in Puerto Rico and has Thirty-Four branches which offer a robust collection of financial products and services.
Doral Financial Corporation's mission is to serve a diverse and growing market in Puerto Rico and the U.S. mainland with superior service and competitive financial products that facilitate:
home ownership and residential and commercial real estate development through our mortgage banking units and retail banking subsidiaries; savings, the accumulation of wealth and the availability of consumer and commercial credit through our retail banks; protection of assets by providing insurance products through Doral Insurance Agency, Inc., our insurance agency subsidiary.
Established
San Juan, Puerto Rico; 1972