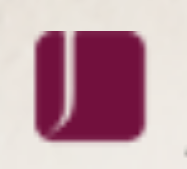 Johnson Financial Group
Phone
:
888-769-3796 or 262-619-2272
Email
:
csc@johnsonbank.com*
Head Office
Mailing Address
Johnson Financial Group
555 Main Street - Suite 400
Racine, Wisconsin 53403
Description
In 1970, Samuel C. Johnson, fourth generation leader of one of the most successful privately-owned companies in the world (SC Johnson), recognized the need for a different kind of bank in his Racine, Wis., community. Not long after, he founded one based on his vision of unmatched personal service and a promise to treat clients like family. Now led by Sam's daughter, Helen Johnson-Leipold, we've since grown from a single bank in Racine to a comprehensive financial services company with a reputation for making a positive impact in the communities we serve and in the lives of our clients and associates. The underlying principles that have made Johnson Financial Group so successful are the same values that serve all of the Johnson family's enterprises. A high level of integrity and accountability and the strong belief in the dignity of all people are at the heart of everything we do; and, as a privately-held company, we also maintain the ability to focus on the next quarter century rather than the next quarter's earnings report. This way of doing business has stood the test of time, trends and challenges. These ideals are put into action everyday by experienced, dedicated associates as they provide each client with an exceptional level of personalized service and responsible financial solutions. Their commitment to building meaningful, long-term relationships with our customers has set us apart in our industry. They are the inspiration behind what we call the "Johnson difference." What Does Our Story Mean For You? Our story translates into service, security and sustainability that you won't find anywhere else. When you work with us, feel confident knowing that you have a trustworthy financial partner who is truly invested in your success - today, tomorrow and for generations to come.