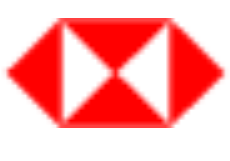 The Hongkong and Shanghai Banking Corporation Limited
Phone
:
1.800.975.HSBC (1.800.975.4722) TTY/TTD: 1.800.898.5999,1.716.841.7212
Head Office
Headquarters New York, NY, United States.
HSBC Bank USA, N.A.
P.O. Box 2013
Buffalo, NY 14240

Description
HSBC
HSBC Bank USA, National Association
HSBC Bank USA, N.A., is an American subsidiary of HSBC Holdings plc based in UK. It has operational head office in New York City and nominal headquarter in McLean, Virginia. HSBC Bank USA, N.A. has assets totaling $179.9 bn, serves 3 million customer bases majorly in U.S. through retail banking and wealth management, private banking, commercial banking , global banking, asset management, and markets segments. It has more than 240 operating bank branches in the United States. More than 155 branches are located in California; New York State; Delaware; Connecticut; Florida; Washington, D.C.; Maryland; Pennsylvania; New Jersey; Virginia; Oregon; and Washington State. HSBC Bank USA, N.A. is the primary subsidiary of HSBC USA Inc., an indirectly, exclusively owned subsidiary of HSBC North America Holdings Inc.
HSBC North America
HSBC North America Holdings Inc.is the holding company operating HSBC Holdings plc's banking business in the United States. The company has registered total assets of US $309.3 bn. HSBC North America is serving customers in the following key segments: retail banking and wealth management, private banking, commercial banking, and global banking and markets.
HSBC Holdings plc
HSBC Holdings plc, the HSBC Group's parent company, has its headquarter in London. The Group has built its customer bases internationally from approximately 6,600 offices in more than 80 countries and areas in Europe, North and Latin America, Hong Kong, Asia Pacific, the Middle East and North Africa. HSBC Holdings plc has assets exceeding US$2,723bn at 30 September 2013, which ranks it as one of the world's largest financial services and banking organizations.
History
The forming of HSBC Bank USA is a long history of acquisition and segregation from two major players in the banking arena, the Hongkong and Shanghai Banking Corporation and Marine Midland Bank. In 1980, the Hongkong and Shanghai Banking Corporation had owned more than half of the shareholding in Marine Midland Bank, then was operating in New York State, whose headquarter was in Buffalo, New York. The corporation then acquired the full ownership of Marine Midland in 1987. Until 1998, the corporative banks still operated with the name "Marine Midland", the branch offices altered their name into HSBC Bank USA to parallel with the global presence of corporate HSBC.
Before the merging, Marine Midland, one of the predecessors of HSBC Bank USA, acquired Spectrum Home Mortgage, with its business covering eight states. Again in 1995, Marine purchased United Northern Federal Savings Bank, with the bank's offices in Lowville and Watertown, New York. Marine Midland subsequently acquired The Hongkong and Shanghai Banking Corporation's retail and personal banking offices in New York City, and the next year Hang Seng Bank's two offices in New York City.
In the same year, Marine Midland bought 11 branches from the East River Savings Bank in the commercial hub in New York. Marine also acquired the US dollar clearing business from JPMorgan. At the same time, HSBC switched two branches in the northwestern United States to HSBC Bank Canada. While in the next year, Marine finalized its purchase of First Federal Savings and Loan from CT Financial Services based in Toronto, with the price reaching $620 million.
In 1998, Marine Midland was extending its ambition for the First Commercial Bank of Philadelphia, which was founded in 1989 as the first-state chartered Asian-American bank in Philadelphia. The bank aimed its major business at local Asian community, because the majority of the population had inadequate banking service due to the language and cultural barriers at the other local American banks. Marine paid $23.75 million for the purchasing of First Commercial, with its two branches owning $90 million in assets and $78 million in deposits.
In 1999, HSBC Bank USA acquired Republic National Bank, and moved its head office from One HSBC Center in Buffalo to New York City, although the official headquarters are remained in Wilmington, Delaware.
In 2004, for strategic and geographical concern, that HSBC did not possess enough economic advantage of scale, HSBC USA sold two New York state branches to City National Bank.
2011, First Niagara Financial Group, which is headquartered in Buffalo, announced the acquisition of all of HSBC's New York branches in the north of the state for $1 billion.
Operation
Lines of Business
In HSBC USA, Retail Banking and Wealth Management offer an extensive options of financial services and products, such as residential mortgages and home equity lines of credit, loans, branch services and deposits. Brokerage services and products are provided through associated dealers or brokers, member NYSE/FINRA/SIPC and HSBC Securities (USA) Inc.. Certain annuity products and Securities are not serving as obligation or a deposit of the Bank. HSBC USA and any of its associates do not guarantee their value, and it is also not insured by any other U.S. federal government agency or the FDIC.
HSBC premier is HSBC USA's personal banking service package deployed globally targeting at the service for consumers worldwide. HSBC Premier can give the customer exclusive access to highly specialized banking services. From emergency financial assistance for travelers to international banking centers, HSBC Premier's expansive service range makes the world more accessible. HSBC Premier banking from HSBC contains a checking account that offers variety of convenience that is well beyond just day-to-day banking. Clients can also open a savings accounts to be eligible for the class-quality HSBC Premier World MasterCard® credit card, and to receive best rates on Premier Deluxe mortgages. Investment and Savings balances will help the customer to maintain the minimum balance in their account so as to receive the vantages of Premier with no monthly fee. HSBC Premier Relationship Manager is also provided for personalized support and guidance, to recommend strategies to help the customers achieve their goals for a proper finance management.
Premier home financing solutions
In the purchasing of a vacation property or a new home, moving to the U.S. or investing a property, Premier home financing is what you can expect.
HSBC Premier World MasterCard®
HSBC Premier World MasterCard® is a special design for international travellers. The competitive Rewards Program and the broad accessibility of the card are the exclusive option for HSBC Premier banking clients, with rewards per each use.
Commercial Banking, is a division of HSBC Bank USA, N.A. Working together with the other associates of the HSBC Group, Commercial Banking of HSBC Bank USA serves above 3.5 million customers globally, from multinational corporates to small enterprises, in more than 60 developed and emerging markets across the globe. Whether it is trade finance, working capital, or cash management and payments solutions, the Commercial Banking segment offers the expertise and tools that every business will need to thrive. With a legacy tracing back nearly 150 years, and an international operating network spreading three fourth of global finance, Commercial Banking from HSBC Bank USA makes the company the world's pioneering international business and trade bank.
Global Banking and Markets majorly operates in emerging markets, and is a financing focused business providing tailored financial solutions to major corporate, government and institutional clients around world. HSBC performs its Global Banking and Markets operations as a globally implemented business and deploys its offices in above 60 countries and territories. Global Banking and Markets caters for the clients' geographic feature and rooted local knowledge, offers a full range of customized financial services and products within the HSBC Bank USA, N.A. and HSBC Securities (USA) Inc.
Private Bank, is a division of HSBC Bank USA, N.A., providing an expansive range of advisory services and wealth management for high net worth individual customers and families with local heritage but international expansion needs. The service package includes liquidity management, banking, custody services, investment services, wealth planning, tailored lending, insurance, trust and fiduciary services, philanthropic advisory services and family wealth. Additionally, HSBC Private Bank experts are devoting to leveraging HSBC's resources and expertise, and the HSBC's global capabilities -- including commercial real estate, capital markets, and middle market lending -- on behalf of clients to deliver solutions and services for full range of their wealth management needs.
HSBC Advance
HSBC Advance is a service solution for day-to-day banking. It is a comprehensive 'relationship' designed to simplify customers' financial needs and solutions, so they can focus more on achieving their goals. From international support to everyday banking, as an HSBC Advance client, you can access to special discounts, financial opportunities, and other business benefits to help you make the highest yield from your money investment, quickly and securely. Within the option of HSBC Advance, HSBC Insurance Agency, USA Inc. and HSBC Securities (USA) Inc. offer a chosen package of wealth management products to meet the clients' requirement. With HSBC's Global View and Global Transfers7, clients can view and transfer funds, money orders easily within their eligible global HSBC deposit accounts through Personal Internet Banking. Additional international banking benefits for HSBC Advance clients include: 24/7 Phone Bank and priority phone services via automated and interactive Voice Response Unit (VRU); Seamless transfer of HSBC credit history to and from relevant HSBC entities; funds transfer from your U.S. HSBC accounts across the globe; HSBC Advance also facilitates the access to a variety of online interactive financial simulators, tools, calculators created to save now and plan for later. The handy home mortgage calculators will find out the amount affordable and the amount of payments. In the market for life insurance, the insurance calculators can help determine the type of insurance for best suitability and how much life insurance required.
HSBC's Principles and Values
Through committed and loyal employees who are building and maintaining lasting and meaningful customer relationships, internal and international teamwork, HSBC is upholding Five Core Business Principles:
Effective and efficient operations; Outstanding customer service; Conservative lending policy; Strong capital and liquidity; Strict expense discipline;
The company is also functioning according to pre-defined Crucial Business Values:
The supreme personal standards of integrity at all levels: Employees are encouraged to remain highest level of honesty and integrity, committed to truth and fair dealing when handling with internal collaboration or external, international business transaction;
Properly handled management skill is required from all levels of workforce, operation and daily routine functioning for the achievement of zero tolerance of bureaucracy;
Openly esteemed commitment to quality and competence will be promulgated within all the hierarchical structure of the organization. Recruitment, selection or promotion will all be conducted based on a merit rewarding system for the appreciation of quality, encouragement of industry, and promotion of healthy competition.
Fast decisions and implementation are especially required in this highly specialized industry. Insight and determination are equally expected from the management to keep up with the fast paced financial world;
Putting the Group's interests ahead of the individual's is always a keyword for teamwork. A properly and successfully trained employee will have the cultivated instinct to differentiate what is the top priority. To be a superior team member is not just a provision, devoting commitment and contributing skill and talent, but an earning, sense of fulfillment, satisfaction from feeling of belonging and appreciation;
It's the mission, one of the missions of a fair and objective employer, not only to make decision, but to wisely delegate the power and authority with accountability. The ability lies in the management is the discernment of quality, arts of distribution, and firm belief in loyalty;
The business is precarious. Financial crisis, business debacle, laundering scandals, all provides lessons to be learned for being more than a profitable financial tycoon with fame, but an integral entity with professional prestige and decency. A commitment to complying with the spirit and all phrases of regulations and laws wherever business conducted is vouchsafed in the veins of all levels of management, as well as employees.
The return to the society is always the ultimate goal of all the ambitions of HSBC. The promotion of commendable environmentally protective practice, sustainable community development and commitment to the welfare and charity of each local branches are in the memorandum of the company's daily business. HSBC's vision is not to build and sustain as a lucrative financial business unit within the society, dream is ever higher and nobler than daily practice of business. By contributing to the betterment of the society as a whole, HSBC will evolve its existence beyond the face value.
Established
1850 (as Marine Midland Bank)