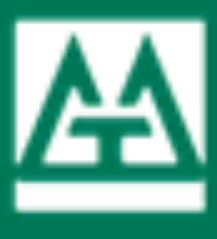 M&T( Provident Bancshares )
Phone
:
1-800-724-2440, 1-800-790-9130
Email
:
https://www.mtb.com/_layouts/WCM/Disclaimer.aspx?RedirectUrl=https://www.mtb.com/email
Head Office
Headquarters Buffalo, New York
M&T Bank
P.O. Box 64679
Baltimore, MD 21264-4679
Description
M&T Bank is an American commercial bank that was founded in 1856 in western New York, and today remains headquartered in Buffalo at One M & T Plaza. The parent company, M&T Bank Corporation, had $69 billion in assets as of December 31, 2009, and is one of the twenty largest commercial bank holding companies in the U.S., with over 750 branches located in New York, Maryland, Pennsylvania, Virginia, Washington, D.C., West Virginia, Delaware, New Jersey, and Central Florida.
The name M&T is an abbreviation of Manufacturers and Traders Trust Company. The bank owns the original Buffalo Savings Bank (later Goldome, now defunct) building in Fountain Plaza, also located in downtown Buffalo.
In 2003, M&T Bank acquired Allfirst Bank of Baltimore, a subsidiary of Allied Irish Banks (NYSE: AIB). Allfirst was acquired by M&T after the John Rusnak currency trading scandal produced a loss of $691 million that was discovered in early 2002. The Allfirst acquisition was M&T's largest, both in terms of assets acquired and as a percentage of M&T's prior asset size.
Allfirst formed after AIB bought Dauphin Deposit Corp. in Harrisburg, Pennsylvania, and merged it with its First Maryland Bank and The York Bank. At the direction of Irish regulators, AIB divested of its 22.% ownership of M&T in the autumn of 2010. Warren Buffett's Berkshire Hathaway currently owns 5.66% of M&T's shares. M&T Bank is the sponsor of the M&T Bank Stadium, the current home of the Baltimore Ravens.
During portions of 2010, it was reported that M&T Bank was in merger discussions with Grupo Santander (which owns Sovereign Bank).
M&T Bank completed 20 acquisitions from 1987 to 2009. Below is a synopsis of its M&T transactions since 2006.
M&T Bank completed the acquisition of 21 Citibank branches in Buffalo and Rochester on July 1, 2006. The branches, employees, and accounts held at those branches all joined M&T Bank.[2] In 1998 M&T Bank acquired the assets of OnBank in Syracuse, NY. In July 2007, M&T Bank announced plans to acquire Partners Trust Financial Group, which included 33 branches in Upstate New York. M&T Bank completed the acquisition on November 30, 2007. One month later in December 2007, M&T completed the purchase of 12 First Horizon National Corporation branches in the greater Washington D.C. and Baltimore markets.
In December 2008, M&T Bank announced its intention to purchase Baltimore-based Provident Bank. The acquisition was fully completed in May 2009.[3]
On August 28, 2009, the Federal Deposit Insurance Corporation (FDIC) seized Bradford Bank, and sold all its deposits and most assets to M&T.[4] M&T and the FDIC agreed to share future losses on $338 million worth of Bradford's assets.[5]
On November 1, 2010, M&T Bank Corp. announced the acquisition of Wilmington Trust for $351 million in a stock-for-stock transaction which is scheduled to close in mid-2011.