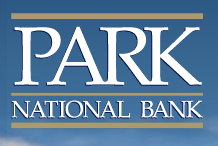 Park National Corp.
Phone
:
740.349.8633, 740.349.8451 or 888.545.4PNB
Email
:
click@parknationalbank.com
Head Office
Main Office
50 North Third Street
Post Office Box 3500
Newark, OH 43058-3500
Description
For more than a century, PNB has helped local families, businesses and communities achieve financial success with more confidence and ease. Our heritage is firmly rooted in values of service, integrity and local community commitment.
We're proud of our history of financial strength and performance and we know our success is a result of a steadfast focus on truly personal service. Delivering extraordinary service is what we do, what makes us who we are, and what makes us the right choice for so many of our neighbors.
Our associates are dedicated to our unique style of community banking – delivering all the resources you want with the attention you deserve. We base our service on the simple promises of providing sincere attention, giving trustworthy guidance, and being a reliable expert, partner and friend.
Today our clients enjoy access to full-service banking at every office, as well as convenient electronic banking. Each PNB office provides a complete menu of deposit accounts, loan options, and trust, wealth management and investment services.
We don't believe in "banker's hours" and we're not very fond of making our clients talk to machines when they call us. That's why we have several offices with extended hours and regularly give out our direct phone numbers, home phone numbers, e-mail addresses, and more. When you need us, we're happy to be there for you.
If you're looking for a bank that takes the time to understand you, that finds opportunity where others may see challenges, that believes the future is built on relationships and where your trust is earned...then we're happy you found The Park National Bank.