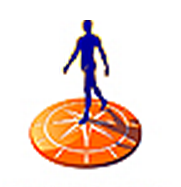 Rabobank Nederland
Phone
:
+31 (0)30 216 2758
Head Office
Headquarters Utrecht, the Netherlands,
Croeselaan 18
3521 CB Utrecht
The Netherlands
Description
Rabobank Group is a full-range financial services provider that operates on cooperative principles. Its origins lie in the local loan cooperatives that were founded in the Netherlands nearly 110 years ago by enterprising people who had virtually no access to the capital market.
Rabobank Group is comprised of independent local Rabobanks plus Rabobank Nederland, their umbrella organisation, and a number of specialist subsidiaries. Overall, Rabobank Group has approximately 59,400 employees (in FTEs), who serve about 10 million customers in 48 countries.
In terms of Tier I capital, Rabobank Group is among the world's 30 largest financial institutions. Rabobank is consistently awarded a high rating by all rating agencies.
The local Rabobanks and their clients form Rabobank Group's core cooperative business. The banks are members and shareholders of the supralocal cooperative organisation, Rabobank Nederland, which advises the banks and supports their local services. Rabobank Nederland also supervises, on behalf of the Dutch central bank, the solvency, liquidity and administrative organisation of the local Rabobanks. Rabobank Nederland further acts as an (international) wholesale bank and as a bankers' bank to the Group and is the holding company of a large number of specialised subsidiaries.
Rabobank Group combines the best of two worlds; the local involvement and personal touch of the local Rabobanks with the expertise and economies of scale of Rabobank Nederland and it subsidiaries.