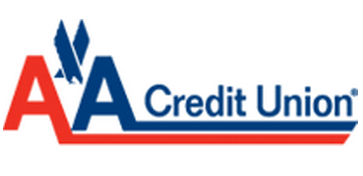 American Airlines Federal Credit Union
Phone
:
(800) 533-0035, (817) 952-4500
Head Office
P.O. Box 619001
MD 2100
DFW Airport, TX
75261-9001
Description
AA Credit Union
American Airlines Federal Credit Union was founded in 1936 by a group of American Airlines employees sharing the same goal of creating a member exclusive, cooperative financial institution that will help each other.
As a member-owned financial service company, AA Credit Union has been serving airline industry for over 75 years, and is continually growing in number of members and business revenue. The company has now had a net worth of over $578.6 million and assets more than $5.57 billion.
AA Credit Union has nearly 240,000 members, andis operating in over 40 branches in or near major airports in nearly 20 cities in the US and Puerto Rico. It has standard banking business line, such as retail financial services, checking and savings accounts, credit cards, loans,and investment management. The company also built over 6,600 shared locations and 30,000 ATMs. It also has lending program for vehicle, home mortgages, education, andreal estate, equipment, and vehicle loans, other personal loans, and lines of credit for small businesses. AA Credit Union is an independent institution, withfunds on deposit federally insured for as much as $250,000 by the National Credit Union Share Insurance Fund (NCUSIF).
Operation
Eligibility
As a member-owned financial institution, American Airlines Credit Union is created by and open to anyone working in the Air Transportation Industry and their families.This includes:
All active or retired employees of American Eagle Airlines,American Airlines, Inc., or members of the Air Transportation Industry, such as, Employees of airlines or airports;Employees of companies that have a strong dependency relationship with airlines or airports; Employees who work directly in the regulation, administration or security of airports, airlines, or air transportation;And those work with:Air courier services, air passenger services, airport baggage handling;Commercial aircraft cleaning, maintenance, servicing, and repair services;Air transportation of freight, including freight forwarding for air transportation;Commercial airport runway maintenance services; Commercial airport janitorial services; and On-board airline food services. Family membership covers children,spouse, siblings, parents,grandchildren, grandparentsand permanent household members.
Personal Banking
Deposit Products & Services
AA Credit Union provides basic deposit services including checking and saving plan. Checking products offer members with profitable value, big rewards and variety of choices when managing their checking account. Savings Products contain ATM cards, share accounts, IRAs, and various other solutions for earning and investment.
With EMV Travel Prepaid Card within the checking and saving product package, international traveler, such as air stewardesses or captains will no longer be hampered by lack of a reliable way to pay at a local merchant. The card also supports free online banking &automatic bill pay, the bill payment can be conducted 24/7 with enhanced online security. Members can also choose 24/7 Automated Phone Access to be connected to company's toll-free automated phone system.
Loan Products & Services
Due to the non-profit nature of American Airlines Credit Union, the loan rates provided for members are generally lower than market rates, which are offered by conventional financial institutions for gaining profit. Whether it's loan for mortgages, vacations, vehicles or educational needs, AA Credit Union's members will have the privilege to enjoy extremely favorable terms, higher dividendson deposits and lower fees.
Auto Loans & Related Products
Favorable rates are designed and proffered for members. Besides helping the members to save money on their vehicle purchases, this service package includesbuying tips,pricing guides, preferred dealer networks and more of the other benefits from company's consideration for member's interest.
Home Loans
The primary choices from the wide range of mortgage products aiming for the housing market are Home Equity Line of Credit Loans and Home Equity Loans. Both are highly affordable solutions for borrowing money and simplifying the finance management when it comes to shopping a new home.
Credit Cards & Credit Education
Credit Cards & Credit Educationprovidescompetitive rates and exclusive benefits from choosing one of the rewards card,low-rate card, or secured card. This solution will help members or member's families to reduce education debt. The company's Credit Education Representatives will also come along for personalized counseling.
Education Loans
AA Credit Union, as an institution closely related to world-class high tech industry, has full realization of the importance of qualified talents, educational needs, and members professional future. In light of this, the company provides a low-interest loan for college, private school,secondary school, or trade school expenses. The amount of load can cover tuition, board, books, living expenses, etc.
Personal Loans
Personal Loans is actually a service package that offers counseling and professional guidance helping the members or their families to choose rightest loan option, the terms, the amount and the rate, for their needs.
Advice & Planning
Auto Buying Resources
Consumer Advisory And Research Service (CAARS) program is a financial counseling service to provide professionalism in all phases of a vehicle purchase. The service is aiming for building business literacy by providing information about vehicle market, pricing, rates, and personalized solution.
SavvyMoney
It is an automation oriented and personalized finance education toolkit. SavvyMoney Minute instruction videos features expertise from best-selling authors and personal finance expert. The tools will help the customers to build a personalized budget plan and debt payoff goals with SavvyMoney Checkup and Pro tools.
Financial Education On The Fly
This is a complete suite of tools and courses designed for members of all ages. The financial education courses are provided online with options catering for different financial needs. It will help you from beginning to the end to have a firm grip of your financial condition. It starts with OnTrack: A budgeting planningtool from Balance.
Investing & Insurance
This is a member exclusive service offering unique opportunities for investment and insurance. The service includes insightful investment strategy and competitive insurance plan to protect union family and possessions.
MoneyMix™:
MoneyMix is a free product suite of financial articles and tools tailored for the challenges and opportunities young adults have to encounter in this modern era. The articles are chosen and organized to facilitate easy comprehension, and interactive communications are supported by the built in MoneyMix tools for group discussion.
Retire Ready Toolkit
The toolkit provides retirement information via variety of medias, including audio, articles,quick tips and calculators. With all the updates on hand, planning and achieving retirement security will not be a time consuming tedious drudge.
Security Information
As a specialized financial institution and one of the largest credit unions globally, AA Credit Union is able to provide the most advanced security measures to counter the fraud, identity theft, money launder, etc., in the financial industry.
Small Business Banking
Products & Services
Business Checking and Savings
AA Credit Union provides basic business banking convenience in forms of Business Checking and Savings account. With a business checking account, managing business expenses daily and easily will not be a matter beyond reach. ATM deposit and withdraw, phone banking, counter service are all available via an AA Credit Union business checking card. The business savings will provide competitive rates for the members to earn swifter return from short-term or long-term savings.
Online Banking & Bill Pay
Online Banking & Bill Pay is nowadays a commonly practiced financial expediency. AA Credit Union's Internet Branch, CUAcce$$, will deliver Bill Pay and Online Statements with no service charge.
Switching Business Account
AA Credit Union supports business account switch in expanding the customer bases. The customers shall only download a Switch Kit from company's website for an easy and seamless account switch.
Advice & Planning
Investing & Insurance
A Flagship Financial Group Advisoris a unit setup within AA Credit Union specializing in making personalized and affordable retirement plan. The financial consulting services are based on a no-cost, no-obligation principle, with sole operating purpose of benefiting the senior contributors of the industry.
Business Calculators
These calculators are specially designed for new business, or small business owners. They will help to budgetto start up a new business, stakebusiness claim, and simply streamline the business procession.
Articles & Resources
Small Business Resource Center of AA Credit Union is a collection of talents and experience. It has condensed organization of information and resources about how to manage a financially successfuland morally prestigious business institution. It's not a simple task, but in AA, an achievable mission.
Vision
The company's vision is for every member and families of American Airlines Federal Credit Union to realize the value and potential financial strength asa result of their Credit Union participation.
The goals are simply building a membership community, with which members are helping each other, so whatever it's a dream, an educational ambition, or home settling aspiration, the company and all its member resources are here to help make it a reality. From simply saving for future, to investinga dream home, to financing, planning for college, AA Credit Union is working hard to make sure every participants in the Credit Union is enriched by the experience.
AA Credit Union is committed to offering a wide array of financial options with favorable prices. The company believes in the timeless values of integrity, honesty,respect and professionalism. By wielding all these quality, all the employees and professionals of AA Credit Union are here to help its members to locate the right service, receive the understanding and expertise, find responsive answers,andto help to achieve the most out of a Credit Union membership. After all, the participants are the source and part of the success.
Community Involvement
Fully realizing its principle of members helping members, AA Credit Union also positions itself as a neighbors with profound involvement in the communities it is serving. Through associations with many non-profit organizations such as Habitat for Humanity and United Way, AA Credit Union is helping to protect the elderly, boost neighborhoodsand help families for growth and realization of their dreams.
To meet the corporate responsibility, AA Credit Union built a foundation of the American Airlines and American Eagle Family Fundreaching out to those in need. Through the collaboration with the Children's Miracle Networkand the Something mAAgic Foundation, the company is especially devoted to the health and well-being of children everywhere.
American Airlines and American Eagle Family Fund - A public-owned, nonprofit charity committed to providing emergency assistance to now or former employees of American and American Eagle, and members of their families. Fund may also be given to institutions or organizations for their relief efforts in communities served by American Eagle or American Airlines.
Credit Union's for Kids/ Children's Miracle Network –AA Credit Union works as an entity of collective talents and effort. These experience and effort stem from within the credit union to the community, and society at large. The Credit Union stresses and promotes its philosophy of people helping people, and the application of this philosophy is precisely represented from therole of Children's Miracle Network's Credit Unions for Kids fund-raising program within credit union's charitable movements.
Make-A-Wish Foundation® of North Texas –It is another AA Credit Union's charity program benefiting the children in need. The children with life-threatening medical conditions will be encouraged to make a wish, and the program's aim is to grant the wish and infiltrate it with strength, hope and joy. Each fulfilled wish is a success story of a triumphant human experience and a unique collaboration between medical professionals, wish families,donors and volunteers.
Pilots for Kids – An AA Credit Union sponsored international organization committedfor the care of hospitalized children. Pilots For Kids participants include major regional and national airline corporate,crewmembers, private and military pilots, with aviation enthusiasts as well.
Susan G. Komen Breast Cancer Foundation® - International charity organization leader in fighting against breast cancer through their support for community-based education, screening and treatment outreach programs and innovative research.
The Something mAAgic Foundation, Inc.® -A non-profit charity organization consisting of volunteers who are now working in or formerly was employees of, American Eagle, American Airlines, and AA Credit Union. The organization is commissioned with goal of creating mAAgical memories for children with life-threatening medical conditions. It is affiliated with Give Kids The World Villageand various other children's organizations.
The United Way® of Tarrant County - The United Way's mission is to support, revitalize, and mobilize the caring power of communities to improve lives in a increasing scale. Around 1,400 local United Ways community offices have raised and investedimpressive amount offunds and resources to build healthy, strong communities.