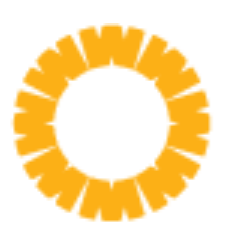 FirstFed Financial Corp.
Phone
:
1.877.741.9378, 1.626.535.4300
Head Office
Corporate Headquarters
OneWest Bank
888 East Walnut Street
Pasadena, CA 91101
Description
OneWest Bank
OneWest Bank is an American financial institution with 75 retail branches across southern California, and assets totaling more than $24 billion, equity capitalmore than $4 billionand depositsaround $12 billion.OneWest Bank is specializing indelivery of personalized, network-based banking to its customers small and large.
In March 2009, OneWest acquired considerable amount of assets from the Independent National Mortgage Corporation, alsoknown as IndyMac, after IndyMac's business failed into bankruptcy.
IndyMac Mortgage Services, then became a division of OneWest Bank, serving mortgage loans on behalf of third parties and offering loan modifications according to Home Affordable Modification Program ("HAMP") guidelines. OneWest is insured by FDIC organizationwith funds deposit insured up to the FDIC's limit of $250,000 per depositor.
History
In 2009, OneWest Bank acquired certain limited liabilities and assets of IndyMac Federal Bank, FSB from the FDIC to form a new California-based federal savings bank. The new establishment then had 33 branch offices and nearly $16 billion in assets.
Since its formation, OneWest Bank has undergone succession of acquisition to gather its financial prowess. These acquisitions were mostly conducted with other California-based financial institutionsfrom FDIC for certain assets,deposits and loans. In 2009, OneWest finalized the acquisition of First Federal Bank of California, including the bank's business operation sectors, certain deposits and assets. In 2010, OneWest purchased La Jolla Bank, FSB, with $3 billion in deposits and $4 billion in assets.
In October 2010, OneWest Bank, announced that it hadbeen practicing the Principal Reduction Alternative (PRA) loan modification program as guided from the Home Affordable Modification Program (HAMP). With the announcement, OneWest becomes one of the 1st service providers to implement and promote the program. By end of 2010, OneWest Bank, has acquired a $1.4 billion commercial real estate and multifamily loan portfolio from Citibank, N.A. The acquisition, including nearly 600 loans, is a tactic to boost OneWest Bank's growing Commercial Real Estate lending business.
Operation
Retail Banking
Lakers Accounts Lakers Accounts are catered service for Lakers branded debit or credit cardholder. There are a range of Lakers checking accounts or a Lakers credit card designed to provide Lakers customers with specific privilege and to meet their personal or business need.
Checking
OneWest Personal Checking Accounts offer a range of checking account options designed for various needs, from non-interest checking to interest earning and more. The OneWest checking account owner is also entitled for free Online Banking and Bill Pay, Foreign ATM surcharge rebates and convenience of a OneWest Bank Debit Card.
Personal Savings & Money Market Accounts
OneWest Personal Savings account is a high yield savings account supportingeasy access, money management, and finance integrity from Money Market account. OneWest Personal Savings account will allow customer to deposit minimum of $100 for opening an account, enjoy availability of IRA accounts, and a Money market account with check writing privileges.
Certificates of Deposit
OneWest CDs is a deposit service with a range of benefits, such as competitive savings plans, unique flexibility in term options, and impressive financial performance. It has user selectable terms covering from 3 months up to 5 years, and provides IRA accounts availability.
Business Banking
OneBusiness Checking Accounts
OneBusiness Checking Accounts have wide range of customers to serve, from a small business, large-scale corporation or nonprofits. The accounts offer various business checking options to receive, maintain and increase your earnings, manage and monitor transactions, protect financial security. Even with business customers, the opening charge for a deposit remains at $100. With selection of accounts, maximum 150 free transactions can be performed, Business IOLTA trust accounts also are available for OneBusiness Checking account holder.
OneBusiness Savings Accounts
OneBusiness savings accounts are an ideal option for businesses looking for flexible, interest-earning banking solutions. OneBusiness Savings account holder is allowed to conduct free and easy funds transfer between OneBusiness accounts. As always, the opening deposit charge is kept low. OneWest also promotes competitive rates of Certificates of Deposit for OneBusiness Savings account holder.
Business Online Banking
OneWest's business operation is rightly keeping pace with modern society. The company provides online banking business giving customers 24/7 access to their accounts, online, real-time viewing of transaction details, transaction history and check images, and cash management including PositivePay, Wires, ACH transfers functionalities.
Home Loans
With mortgage rates hitting record low, OneWest home load services are providing competitive lending rates and wide variety of home loan products for timely purchase, refinancing or investment. The services are aiming for the benefits of wide spectrum of customers whether they are first-time homebuyer, seasoned real estate veteran, or senior home investor.OneWest Bank is a superior choice for the new home loan.Jumbo Home Loans is one category of home loans with specifically low rates. OneWest Jumbo mortgage professionalshave designed jumbo home loan investment plans up to $15 million with personal counseling, competitive low rates, and a wide variety of product packages.Refinance Home Loans have diversity of product options to help the customers to compare and contrast different home loan scenarios, analyze their economic situations, and obtain the business advice on financing a new home.Purchase Home Loansare typicalfor providing a traditional fixed-rate mortgage and relevant financial processing.
Mortgage Services
OneWest mortgage services have an online version. As an online mortgage service user, you will be benefited from updated bank statements, automatic payment making, online account setup, and paperless transaction. Special representatives are always available for assistance and information about commonly practiced and special programs. Fast and secure online bank statement is named, eStatement. To register is free and easy. After becoming a registered user, the customers will receive their statements quicker and safervia online platform.
Payment method
Pay online
Paying online is now supported and encouraged throughout OneWest. Simply by selecting View Bill/Make Payment, the customers will enjoy all the benefits from paying online, such as free of service charge, recurring or one-time payments, real-time payment post.
Pay by mail
Pay by mail, the traditional payment method is still supported by OneWest.Paying by mail nowadays is not without advantage. Paying by mail is especially suitable for one-time payment, and it conventionally has no service charge.
Pay by phone
To pay by phone, call OneWest toll-free Automated Information System 24/7 from anywhere within the United States. Loan number and the last four digits of your ID number will be requested to enter. Phone payment supports one-time payment, and customers can have their payment real-time posted.
Pay in person
For more comprehensive service and experience of OneWest morality, customers are welcome to go to a bank counter for assistance. On site customer can also enjoy one-time payment with no service charge and real-time payment post.
Customer Protection
Privacy of Your Personal Information
Banks are the data tank of customer information, privacy and credentials. Business promotion and online banking greatly facilitate customers' quality of life, meanwhile pose a threat to their peace of mind. In light of this, OneWest unwaveringly takes the responsibility for being a privacy protector. Ensuring the privacy of customers' financial information is rankedas highest priority. Customer ID Notice, Privacy Policy and Privacy Preferences are all methods taken for a secure business environment.
Online Security and Privacy
OneWest is committed to safeguardingcustomers nonpublic personal information with highest level of federal regulations and financial education for the customers autonomy in protectingthemselves from online fraud, identity theftand other scams. The company is implementing Online Security and Privacy Policy, Notification service, How To Protect Yourself customer education, email alerts.
Institutional Banking
OneWest Institutional Banking is featuring the service from OneWest Institutional Deposit Group. The group is dedicated to customer care in means of promoting excellence in pricing, service,quality, and execution. By recognizing and doing this, OneWest Institutional Deposit Group has made substantial impact on the organizations, institutions, large scale businessesthat it is serving. All deposits launched by the group are securely processed, and as the parent institution, OneWest Bank is sufficiently capitalized financial institution with an IDC rating of 252. Besides the deposits, the rates provided by the group are especially for commercial and institutional customers.
Corporate Responsibility
Talent Management
OneWest Bank is quickly evolving into leading industry operator in terms of its comprehensive employee care and successful talent management. It is now a premier employer in the financial sector, owning and providing top professionals and professionalism for customer care and business development. The company is constantly recruiting and vigorously retaining the most gifted sales and marketing professionals and operation experts from across the country to move theentirety of the business forward. Corporative culture, merit-driven environment and competitive benefits are the winning drives to maintain employee loyalty and progressive morale.
OneWest Foundation
OneWest Foundation was established in 2009 as a nonprofit public benefit corporation with $10 million fund contributed from OneWest Bank N.A. OneWest Foundation's mission is to provide affordable healthcare, education and financial literacy, housing, as well as other important community involvement that will evolve, stabilize or revitalize communities in developing.
Foundation Project
Throughout the years, OneWest Foundation has assumed its leadership in investing mortgage community with award of Los Angeles Neighborhood Housing Services (LA NHS) $100,000. The award is purposed for helping very low and low-to-medium income families in Los Angeles County to purchase their first home. LA NHS has a historic record of devoting time, finance and energy in serving low-to-medium income families with programs of affordable housing. The organization made it success in implementing and promote full-cycle lending model. It is a comprehensive financial strategy and community investment plan including the provision of pre- and post-purchase counseling, financial education, mission-driven real estate brokering, flexible loan products,and construction management services. Since the launching of the service, the local properties have been considerably less expensive, banking services and community supports are more easily accessible. With years of practicing, the success of the project has spoken for itself in revitalizing and advancing local economy in the communities, and in thriving of the local affordable real estate market.
In the current foreclosure crisis, the resources of the foundation have been emphatically focused on helping future homeowners prevent foreclosure, while with LA NHS persistently maintaining its first-time homebuyer education classes. The grant from OneWest Foundation has allowed nearly 250 potential future homebuyers per month to be benefited from expanded financial education program with practical financial knowledge, tools and counseling for purchasing their first home.
Educational Investment
OneWest Foundation has offered the amount of $750,000 grant to help the development of Los Angeles-based organizations for the reforming of low-performing schoolsto improve educational quality. The grants will encourage and foster education initiatives inOrange County public schools, Los Angeles to spread the spirit and reinforce the commitment of OneWest Foundation, the non-profit foundation established and contributed by OneWest Bank N.A, in local public education sections. OneWest Foundation has coordinated with the leaderships of education organizations including a collaboration between the City of Los Angeles and the Los Angeles Unified School District, the Partnership for Los Angeles Schools to revamp Los Angeles' lowest-performing schools; City Year Los Angeles, an educational nonprofit organization that serves members into low-performing schools as mentors, tutors and leadership; MIND Research Institute, a research-basedand neuroscience education nonprofit organization that bolster math proficiency using computer software.
The grant is issued, and the event is hosted by, Markham Middle School, a Los Angeles school partnered with above organizations where the entirety of the students is assessed and accepted into the free/reduced lunch program. Mayor Antonio Villaraigosa, OneWest Bank management representatives, Partnership for Los Angeles Schools' CEO, President of Education Division of MIND Research and Executive Director of City Year also attend the event.
Partnership for Los Angeles Schools won the grant of $250,000 in concordance with program's Blended Learning Initiative, combining personalized instruction with computer-based online education; City Year received a grant with amount of $300,000 for its serving mentors, tutors and leaderships to students at low-performing schools; Mind Research Institute is also a recipient of the grant of $200,000 for their efforts and success in implementing ST Math program, a software-based educational program using video game technology to build and solidify math proficiency.