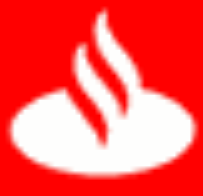 Santander Group
Phone
:
902 11 22 11, 91 289 00 00
Email
:
comunicacionbancosantander@gruposantander.com
Head Office
Headquarters Santander, Spain
Ciudad Grupo Santander
Edificio Arrecife, Planta 2
Boadilla del Monte 28660
MADRID – ESPAÑA
Description
The 1999 merger of Banco Santander (founded in 1857) and Banco Central Hispano (founded in 1991) following the merger of Banco Central [est. 1919] and Banco Hispanoamericano [est. 1900], created Banco Santander Central Hispano, or BSCH.[5]. This merger between Santander and Banco Central Hispano (BCH) was designed to be a "merger of equals" in which the top executives of the two pre-existing firms would share control of the merged entity. Soon after the merger former BCH executives accused chairman of Banco Santander Emilio Botín of trying to push his own agenda and threatened to take legal action against him. This post-merger squabbling was resolved when BCH executives Jose Amusátegui and Angel Corcóstegui agreed to accept severance payments, retire and relinquish control to Mr. Botín, at an expense to shareholders of €164M.[6]
The large termination payouts generated negative press and Botín was eventually brought to trial on criminal charges of "misappropriation of funds" and "irresponsible management." However, in April 2005 he was cleared of all charges. The verdict said the €164M retirement payments made to the two former executives were legal, "made as compensation for the services provided to the bank." In 2005 the anti-corruption division of the Spanish public prosecutor's office cleared Mr. Botín of all charges in a separate case in which he was accused of insider trading.[5]
On 26 July 2004 Banco Santander Central Hispano announced the acquisition of Abbey National plc. Following shareholders' approval at the EGMs of Abbey (95 per cent voted in favour, despite vocal opposition from most of those present) and Santander, the acquisition was formally approved by the courts and Abbey became part of Grupo Santander on 12 November 2004.[7]
In June 2006, Banco Santander Central Hispano purchased almost 20% of Sovereign Bank and acquired the option to buy the bank for $40 per share for one year beginning in the middle of 2008.[8]
In May 2007 Banco Santander Central Hispano announced that in conjunction with Royal Bank of Scotland and Fortis it would make an offer for ABN AMRO. BSCH's share of the offer added up to 28% and the offer would have to be made up of a capital increase through a new share issue. Then in October 2007 the consortium outbid Barclays and acquired ABN AMRO. As part of the deal, Grupo Santander acquired ABN AMRO's subsidiary in Brazil, Banco Real, and its subsidiary in Italy, Banca Antonveneta.[9]
On 13 August 2007, Banco Santander Central Hispano changed its legal name to Banco Santander.
In November 2007, it sold Banca Antonveneta to Monte dei Paschi di Siena. In March 2008, Banco Santander sold Interbanca, a subsidiary of Banca Antonveneta, to GE Commercial Finance, receiving in return GE Money businesses in Germany, Finland and Austria, and GE's Card and Auto Financing Businesses in the UK, which it will integrate into Santander Consumer Finance.[10]
Established
Santander, Spain (1857)