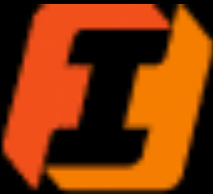 First Interstate Bancorp
Phone
:
1-888-752-3332, 1-888-791-4071
Head Office
Mailing Address
PO Box 626
Belgrade, 59714
Description
In 1928, A.P. Giannini, born in California to Italian immigrant parents, formed a holding company, the Transamerica Corporation, to consolidate his existing financial ventures, which began business with $1.1 billion in assets and both banking and nonbanking activities. From the 1930s through the mid-1950s, Transamerica made a number of acquisitions of banks and other financial corporations throughout the western United States, creating the framework for the later First Interstate system.
In 1953, regulators succeeded in forcing the separation of Transamerica Corporation and Bank of America under the Clayton Antitrust Act[2]
The Bank Holding Company Act of 1956 placed new restrictions on companies such as Transamerica. Therefore, in 1957, Transamerica's banking operations, which included 23 banks in 11 western states, were spun off as Firstamerica Corporation. Transamerica continued to pursue its insurance and other operations.
Firstamerica changed its name to Western Bancorporation in 1961. Western expanded steadily in the 1960s, both domestically and overseas, ending the decade with assets of more than $10 billion. The bank's financial services network grew through the 1974 founding of the Western Bancorporation Mortgage Company and the 1979 formation of Western Bancorp Venture Capital Company.
In June 1981 the company changed its name to First Interstate Bancorp. The First Interstate name became a systemwide brand for most of the company's banks, thus promoting greater public recognition of the company and internal consistency. During the 1980s, in addition to acquiring more banks, First Interstate jumped into new areas of financial services as the deregulation of the banking industry progressed. In 1983 the First Interstate Discount Brokerage was set up to provide bank customers with securities and commodities support. In 1984 the bank branched into merchant banking with the purchase of Continental Illinois Ltd. and equipment leasing with the acquisition of the Commercial Alliance Corporation of New York, and broadened its mortgage banking activities by acquiring the Republic Realty Mortgage Corporation. In 1986 and 1987, First Interstate attempted a bold $3.2 billion hostile takeover of the ailing Bank of America, but the bid was successfully defeated.
First Interstate ran into its own troubles in the late 1980s and early 1990s stemming from bad real estate loans and the severe recession in California. The bank posted losses in the hundreds of millions for 1987, 1989, and 1991. Consequently, First Interstate concentrated on rebuilding and rejuvenating its existing operations rather than acquiring new ones. A number of noncore unprofitable subsidiaries were jettisoned, including the equipment leasing unit, a government securities operation, and most of the wholesale banking unit. Rumors of a takeover of First Interstate were rife in the early 1990s before the bank recovered fully by mid-decade under the leadership of Joe Pinola and William Siart.
Despite First Interstate's healthier condition, and with the banking industry consolidation in full swing, Wells Fargo made a hostile bid for First Interstate in October 1995 initially valued at $10.8 billion. Other banks came forward as potential 'white knights,' including Norwest, Bank One Corporation, and First Bank System. The latter made a serious bid for First Interstate, with the two banks reaching a formal merger agreement in November valued initially at $10.3 billion. But First Bank ran into regulatory difficulties with the way it had structured its offer and was forced to bow out of the takeover battle in mid-January 1996. Talks between Wells Fargo and First Interstate then led within days to a merger agreement.