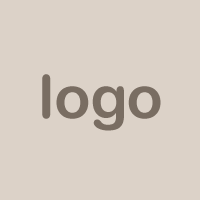 Otto Bremer Foundation
Phone
:
(651) 227-8036, (888) 291-1123
Email
:
obf@ottobremer.org
Head Office
Otto Bremer Foundation
Suite 2250 · 445 Minnesota St.
St. Paul, MN 55101-2107
Description
Otto Bremer was born in Germany in 1867, son of a banker father. He immigrated to the US in 1886, with his brother Adolf. He was hired as a bookkeeper at the National German American Bank in St. Paul, Minnesota. During the next decades, he was promoted to higher positions, and became a major stockholder in the bank. In 1921, he became Chairman of the new American National Bank, and continued as Chair for 20 years.
During the Great Depression, from 1929 thru the 1930s, Bremer invested money in many small town banks in the area, often showing up with a satchel of cash to save the local bank from failing. By the mid-30's, he held stock in 55 banks in the area. He had also risked the full capital value of the bank, and had to be rescued by his brother Adolf, who pledged the shares in Schmidt Brewing Company held by him and his wife (Marie Schmidt Bremer, the daughter of brewery founder Jacob Schmidt).
In 1934, Edward Bremer, a banker and nephew of Otto, was kidnapped by the Karpis-Barker gang in broad daylight,[1] as he was dropping off his daughter at the Summit School in St. Paul. This kidnapping, together with that of brewing heir William Hamm, Jr., brought an end to the O'Connor agreement, whereby St. Paul Police Chief John O'Connor allowed such gangsters to use St. Paul as a safe haven, provided they committed no crimes within the city. The Bremer family paid a ransom of $200,000; the Hamm family $1,000,000, and both victims were released unharmed, after about a week.
In 1943, Otto created the Otto Bremer Company as a holding corporation to consolidate his interests in these banks (by this time, he was the major or sole owner of most of them). He also created the Otto Bremer Foundation in 1944, as a charitable organization to grant funds for public purposes in the small towns where there was a Bremer bank. The Foundation was funded from the profits of the Bremer bank holding company. As of 2009, the Foundation donates about $25 million each year. In addition, bank employees are strongly encouraged to volunteer in local town activities. Each year, these employees donate more than 100,000 volunteer hours.
When Otto Bremer died in 1951, he left most of his fortune, and his stock in the Otto Bremer Bank Company to the Otto Bremer Foundation. The Foundation remains the major owner of the Bremer Bank Company, holding about 92% of the stock. The remaining stock is owned by employees or retired employees of the company.